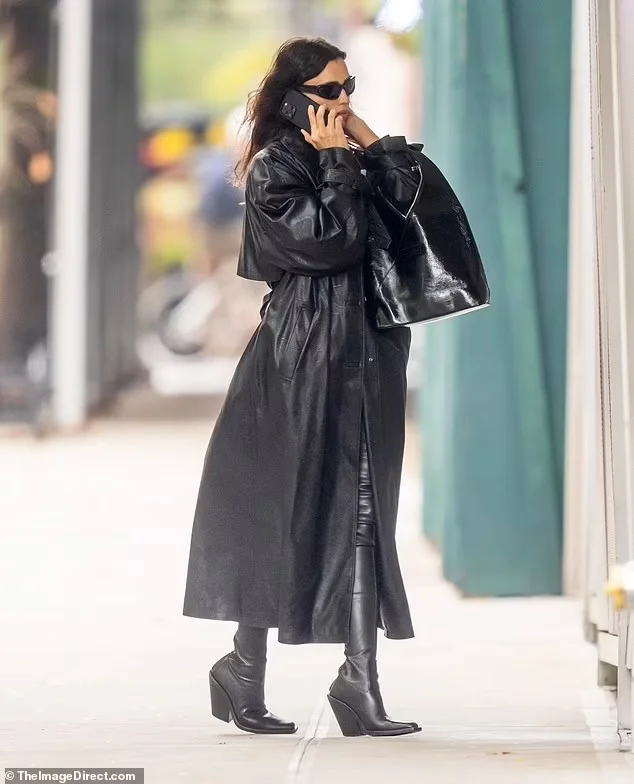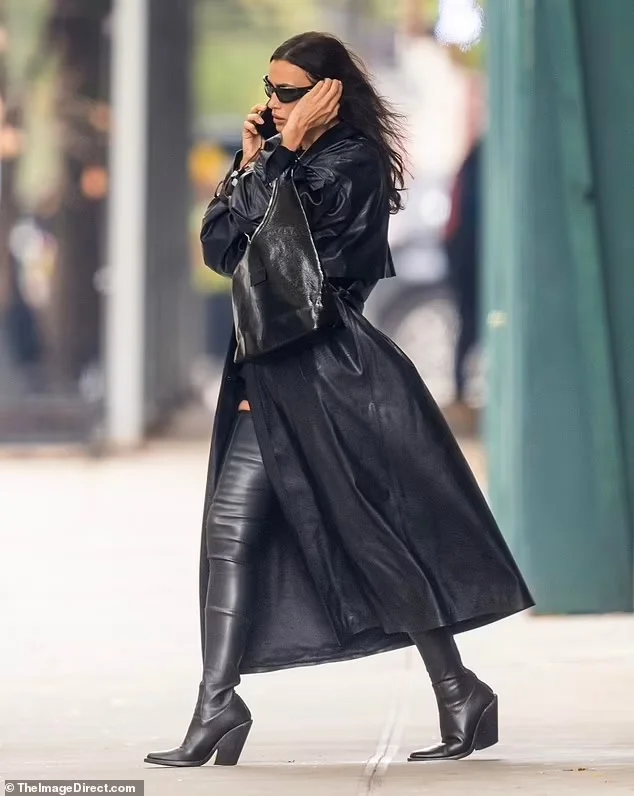 Irina Shayk was dressed to perfection in head-to-toe black leather as she stepped out in New York City. The supermodel, fresh from the runway, donned an edgy overcoat paired with stylish thigh-high boots. She completed her high-fashion look with a matching pair of designer sunglasses, and MM6 Maison Margiela Japanese shoulder bag, showcasing her impeccable style on the city streets. Irina knows how to make a statement with her fashion choices.


Discover the Latest Black Leather Trench Coat Styles with Our Descriptive Fashion Search
Irina Shayk Steps Out with Her Daughter Lea and Their Furry Friend in NYC

Edgy Chic: Irina Shayk Rocks a Black Leather Trench Coat in NYC with her Daughter
Explore Yoit's Starlists for Cold Weather: Stay Stylish and Cozy!