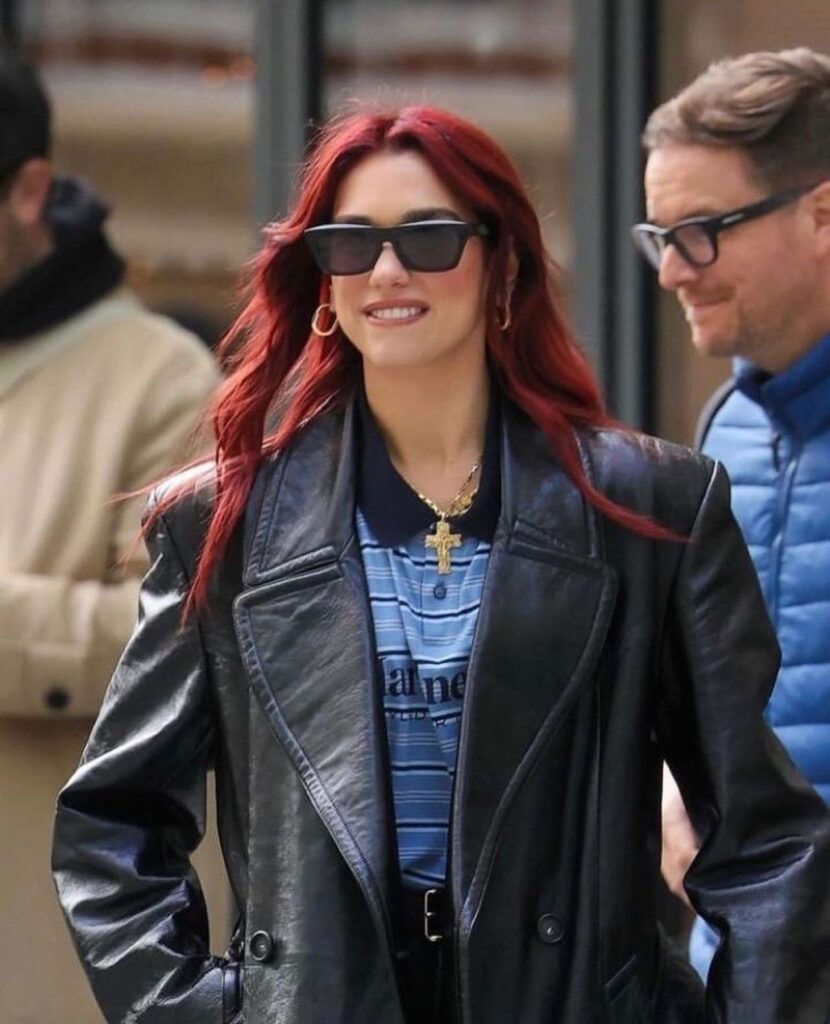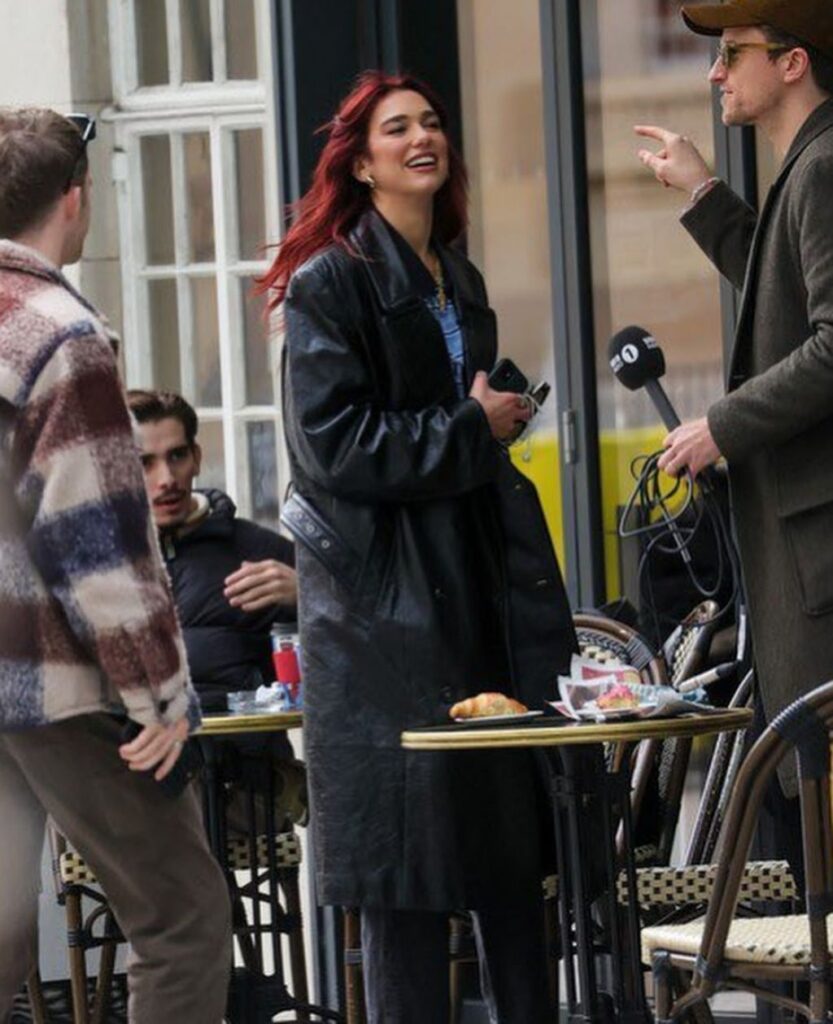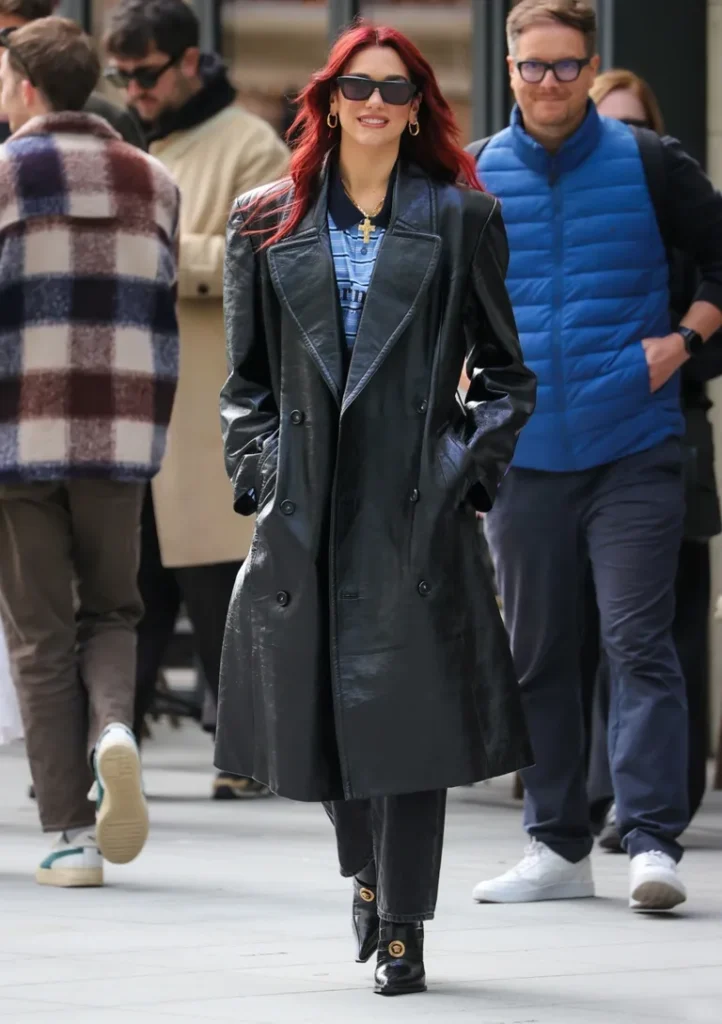 Dua Lipa took to the streets of London in a fashion-forward leather trench, sporting Versace CROC-EFFECT ALIA BOOTS and blue and navy stripe polo shirts, to host an exclusive listening party for her upcoming single, 'Houdini.' Fans gathered as the pop sensation shared a preview of the catchy tune, creating anticipation ahead of its official release. The event, in collaboration with BBC Radio 1, offered a unique and immersive experience for lucky attendees.
The single 'Houdini' marks Dua's return to the music scene since her contribution to the Barbie soundtrack with 'Dance the Night Away.' Following her 2020 album 'Future Nostalgia,' which produced chart-topping hits, fans are eager to see what musical magic she has in store with this latest release.
Dua Lipa's choice of a leather trench not only made a style statement but also highlighted the versatility of this fall wardrobe essential. A blend of edgy and polished, a leather trench is a must-have for the season. Explore similar styles in our curated listings, including vegan leather options, to embrace the chic and timeless allure of this outerwear piece. Stay tuned for the official release of 'Houdini' and keep an eye out for more surprises in Dua Lipa's music journey.
Alexander McQueen
Mongolian lamb coat
Discover Endless Elegance: Explore More Styles of Leather Trench Coats with Yoit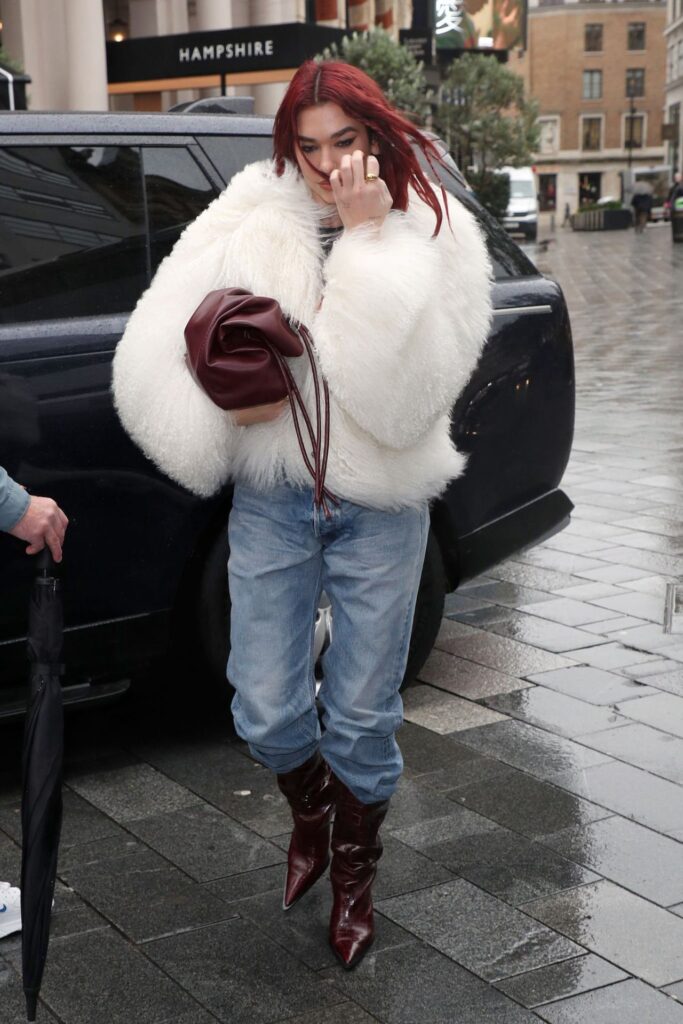 Dua Lipa Capital Breakfast Radio Studio London November 8, 2023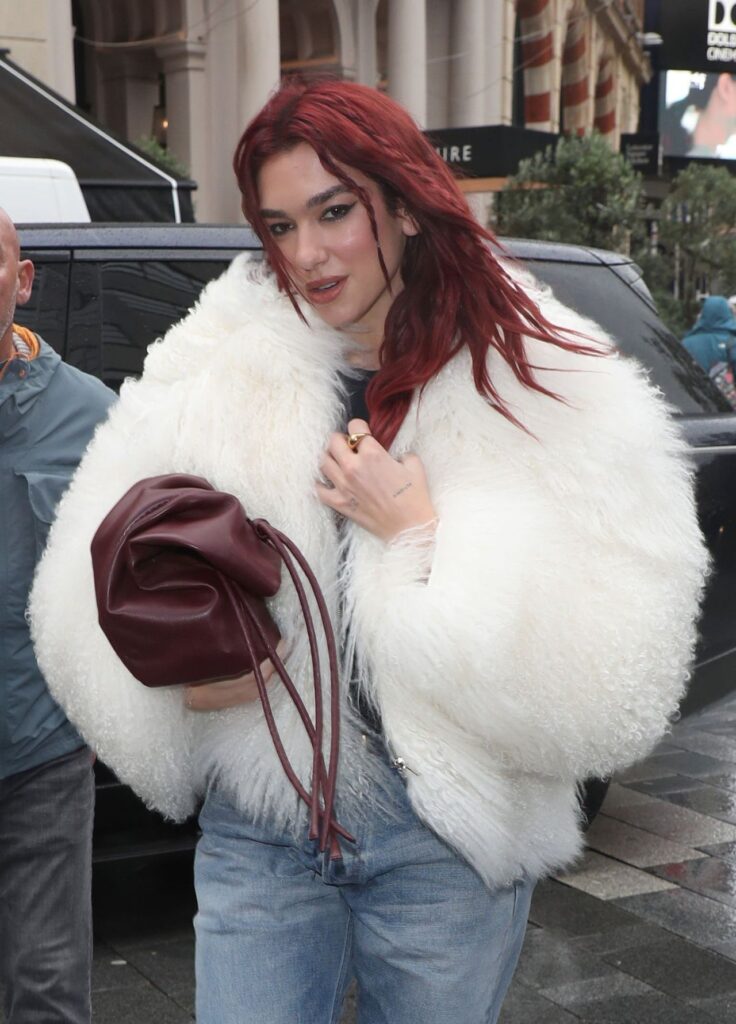 Explore Yoit's Starlists for Cold Weather: Stay Stylish and Cozy!