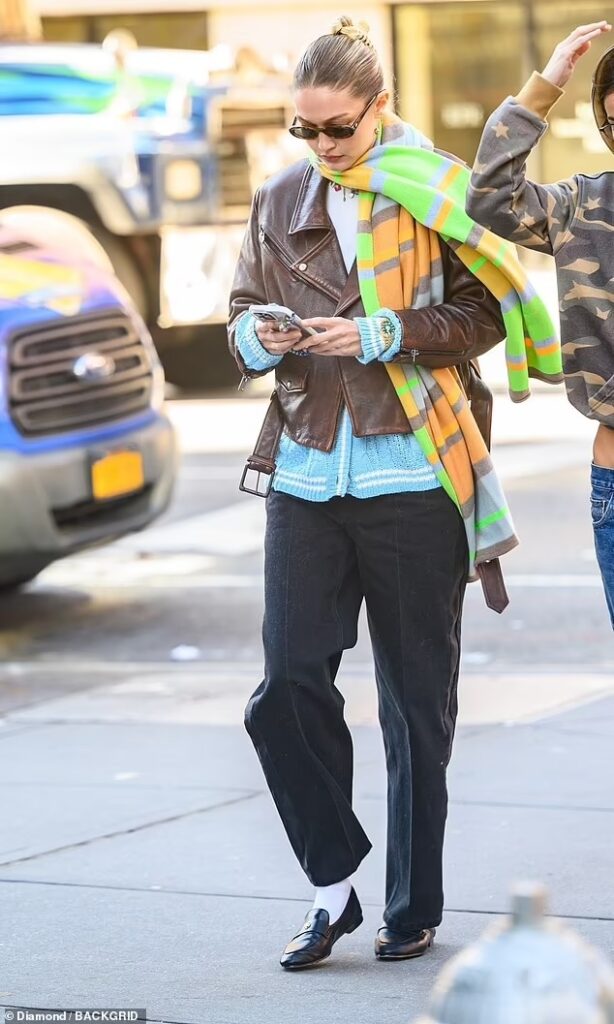 Gigi Hadid, the fashion icon, recently graced the streets in style. She opted for the Holzweiler Joana Biker Jacket in Dark Brown, a statement piece at $1420. She paired it with a touch of nostalgia, donning the "1989 (Taylor's Version)" Cardigan. Her look was completed with chic black trousers, the elegant Tory Burch Women's Ballet shoes, priced at $253 and Guest in Residence The below zero blanket scarf taupe neon combo. To shield her eyes from the sun, she sported the Jacques Marie Mage Besset Sunglasses, a $690 luxury. Gigi added a pop of color to her ensemble with a selection of vibrant scarves, making her look effortlessly chic and cozy for the holiday season. Discover this curated style on Yoit, where starlists have you covered, and don't miss the holiday gift guide and the cold weather special curation for more fashion inspiration.



Gigi Hadid's Wardrobe: A Fashion Wonderland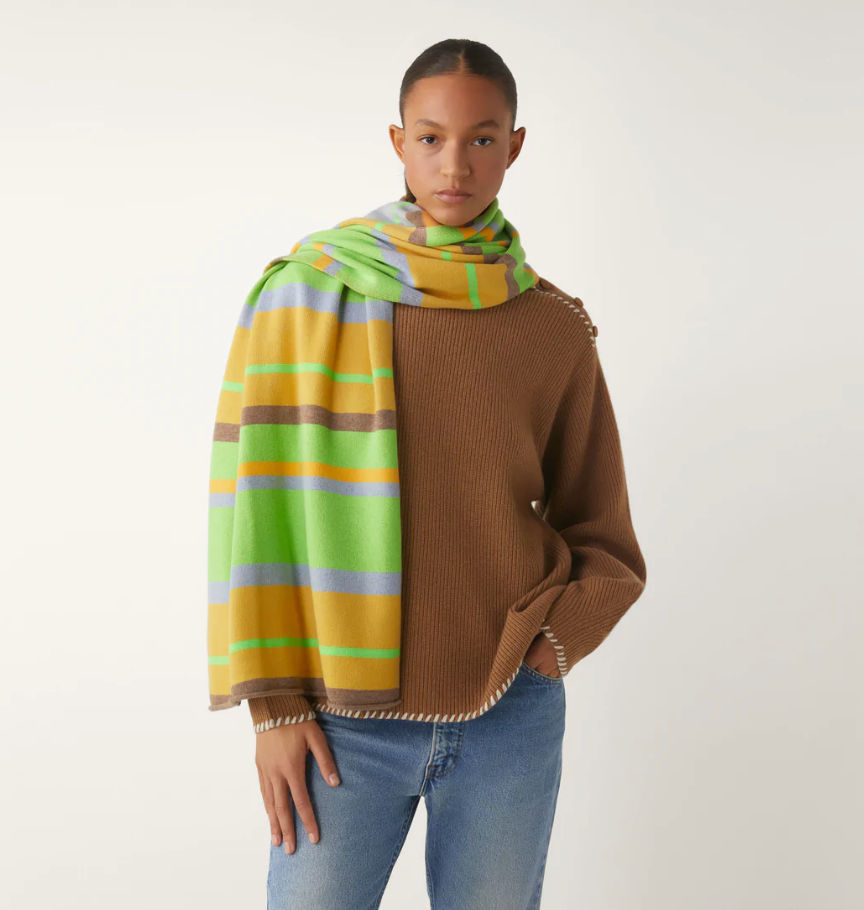 Guest in ResidenceThe below zero blanket scarf taupe neon combo
Not Available
Explore Yoit's Starlists for Cold Weather: Stay Stylish and Cozy!