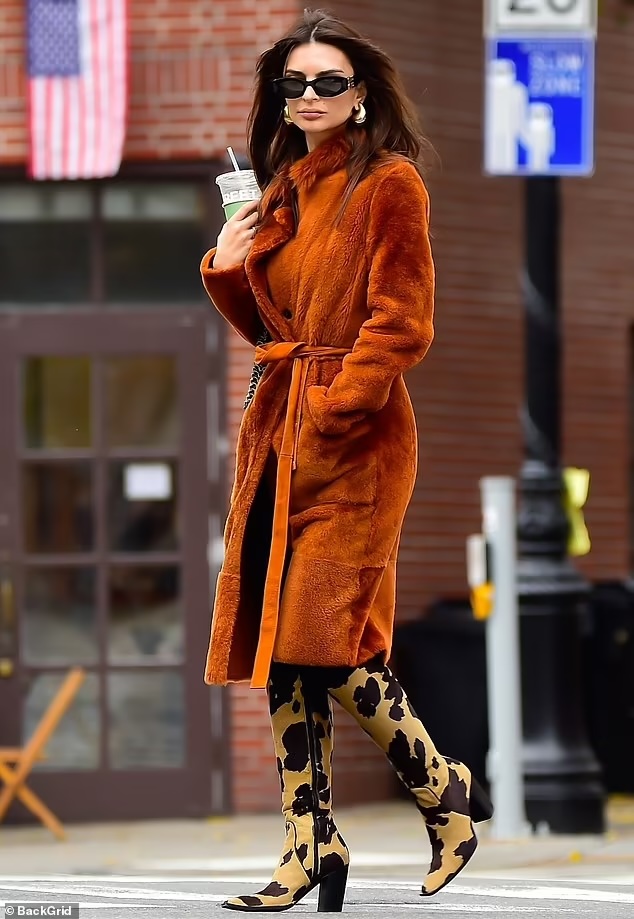 Emily Ratajkowski showcased her signature street style during a New York City stroll, donning an eye-catching pair of leopard print stiletto boots. Her ensemble was a striking blend of high fashion and urban chic, featuring a Yves Salomon Cashmere Trench Coat with a unique burnt-orange color that's currently unavailable. While her particular coat was out of stock, a similar version in red velvet color is on the market. Accessorizing with Bottega Veneta Small Drop Earrings and Miu Miu Miu Glimpse Sunglasses, Emily exuded a fashion-forward vibe that effortlessly caught attention. With Yoit and Starlists, discover similar statement pieces to emulate her trendy style.
Miu Miu Miu Glimpse Sunglasses
Explore Yoit's Starlists for Cold Weather: Stay Stylish and Cozy!