The Met Gala showcases stunning designer outfits that most of us can't afford or wear. It's a fantasy world of fashion that inspires us, but not necessarily practical. However, there's always something to take inspiration from and incorporate into your own style within your budget and lifestyle.
2023 Met Gala : Kendall Jenner wears Sequin Marc Jacobs Bodysuit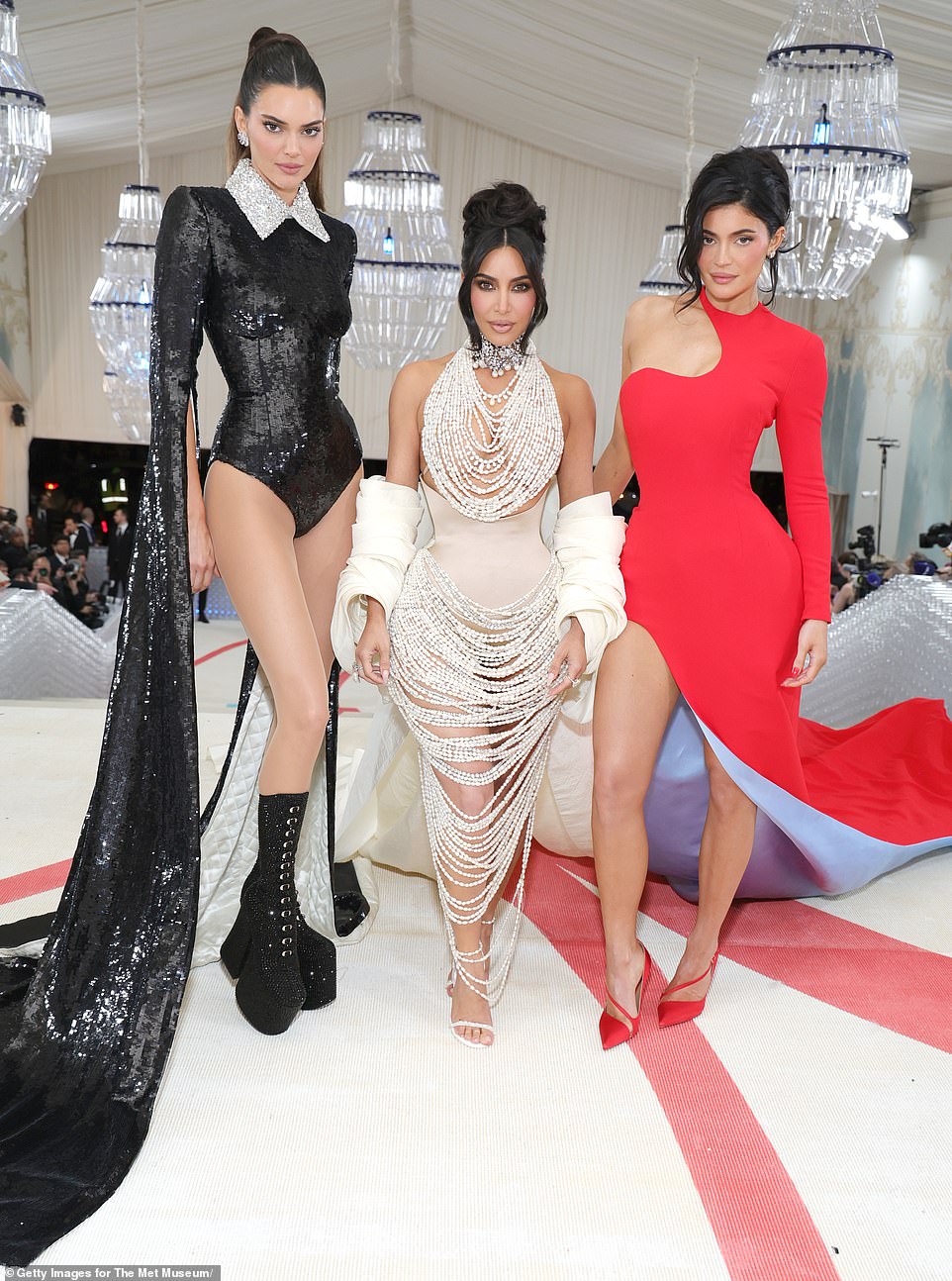 Kendall Jenner,Kim Kardashian & Kyile Jenner
Fashion extravaganza to honor Karl Lagerfeld with dress code: "A Line of Beauty"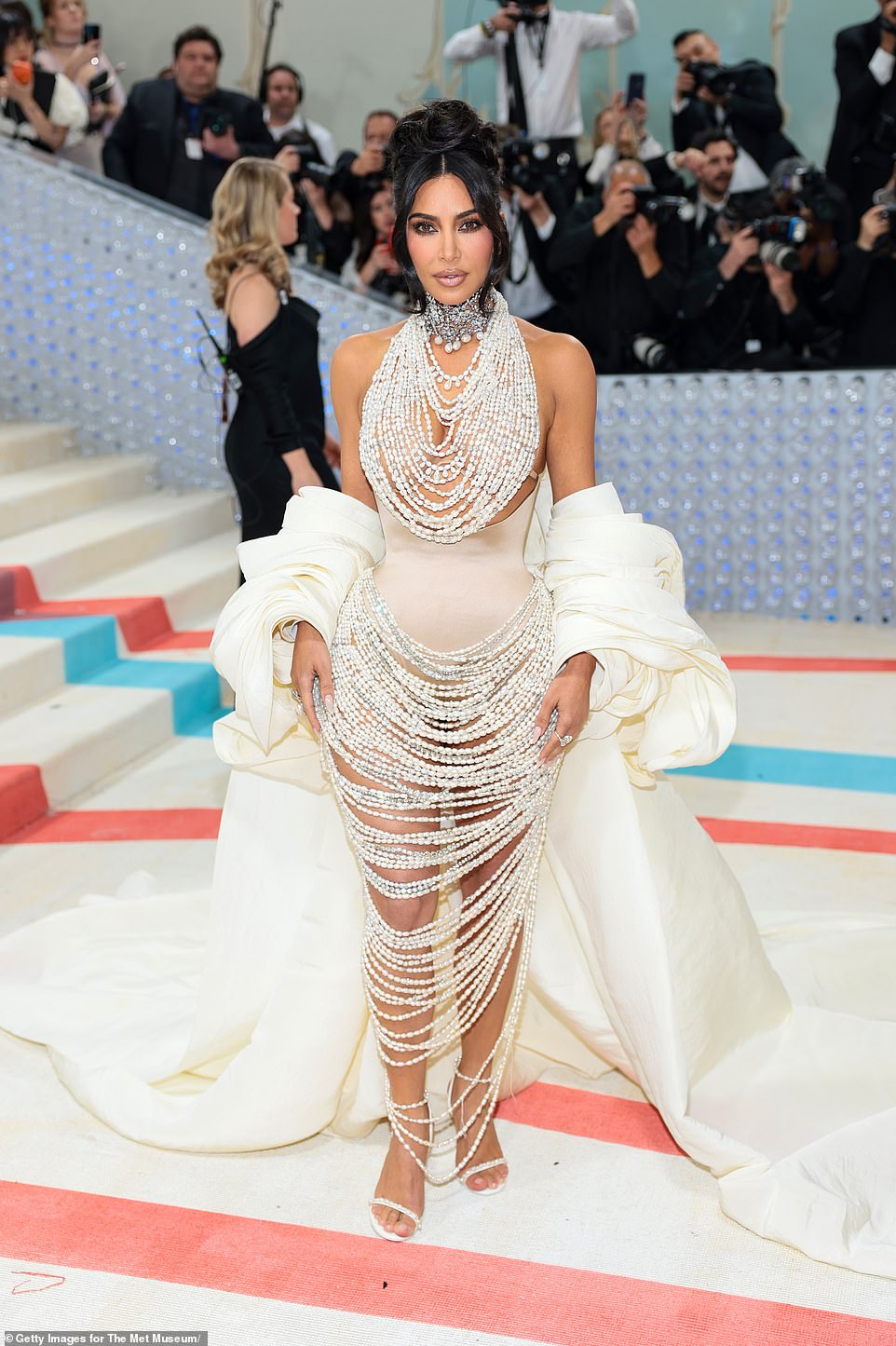 Kim Kadarshian is wearing custom Schiaparelli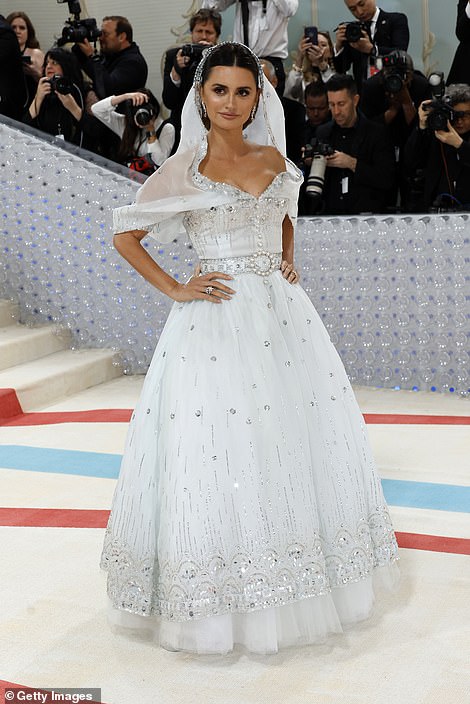 Penelope wore Chanel Fall 1988 Couture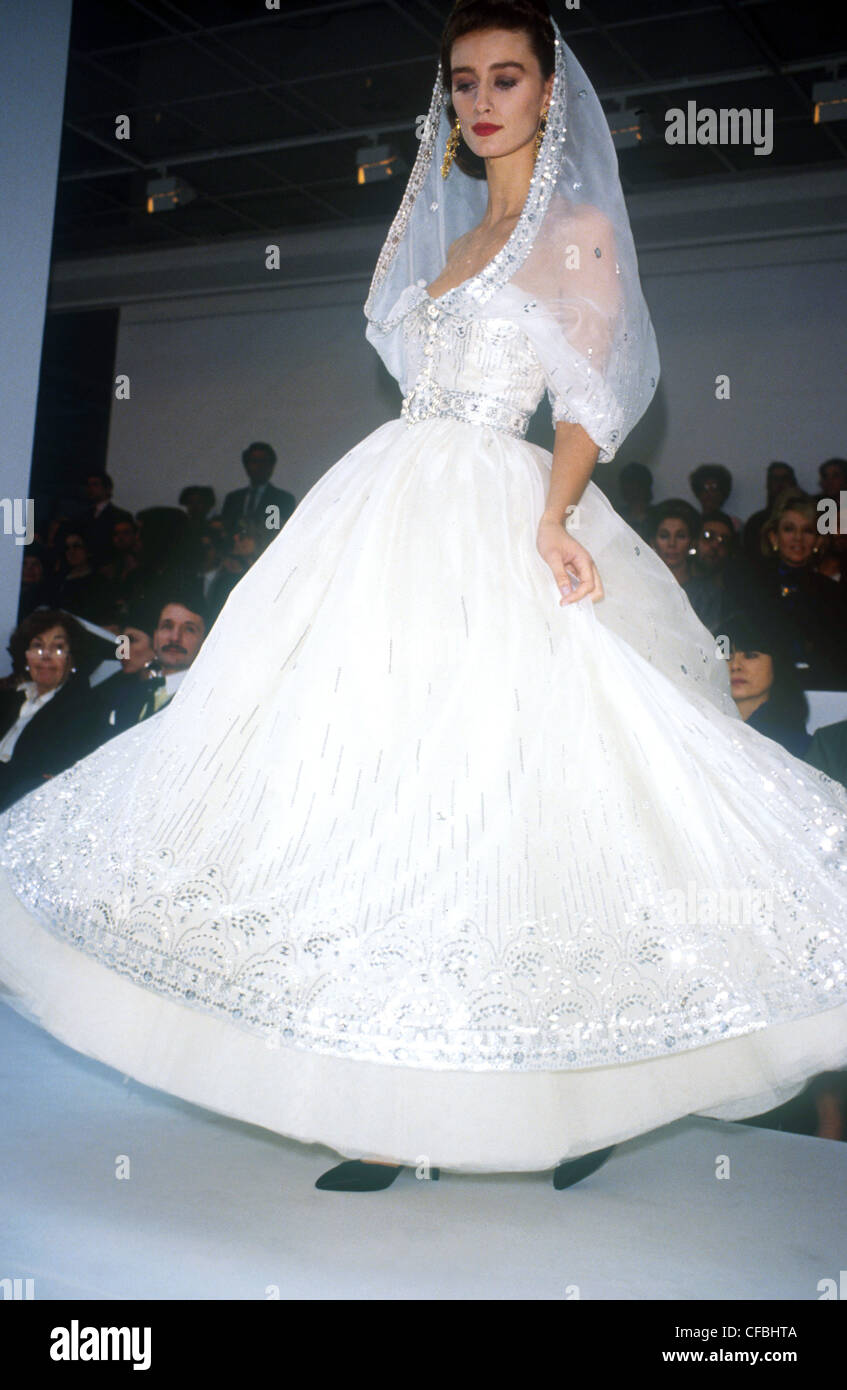 Chanel Spring 1988 Couture
Gisele Bundchen Met Gala May 1, 2023
Chanel Spring 2007 Couture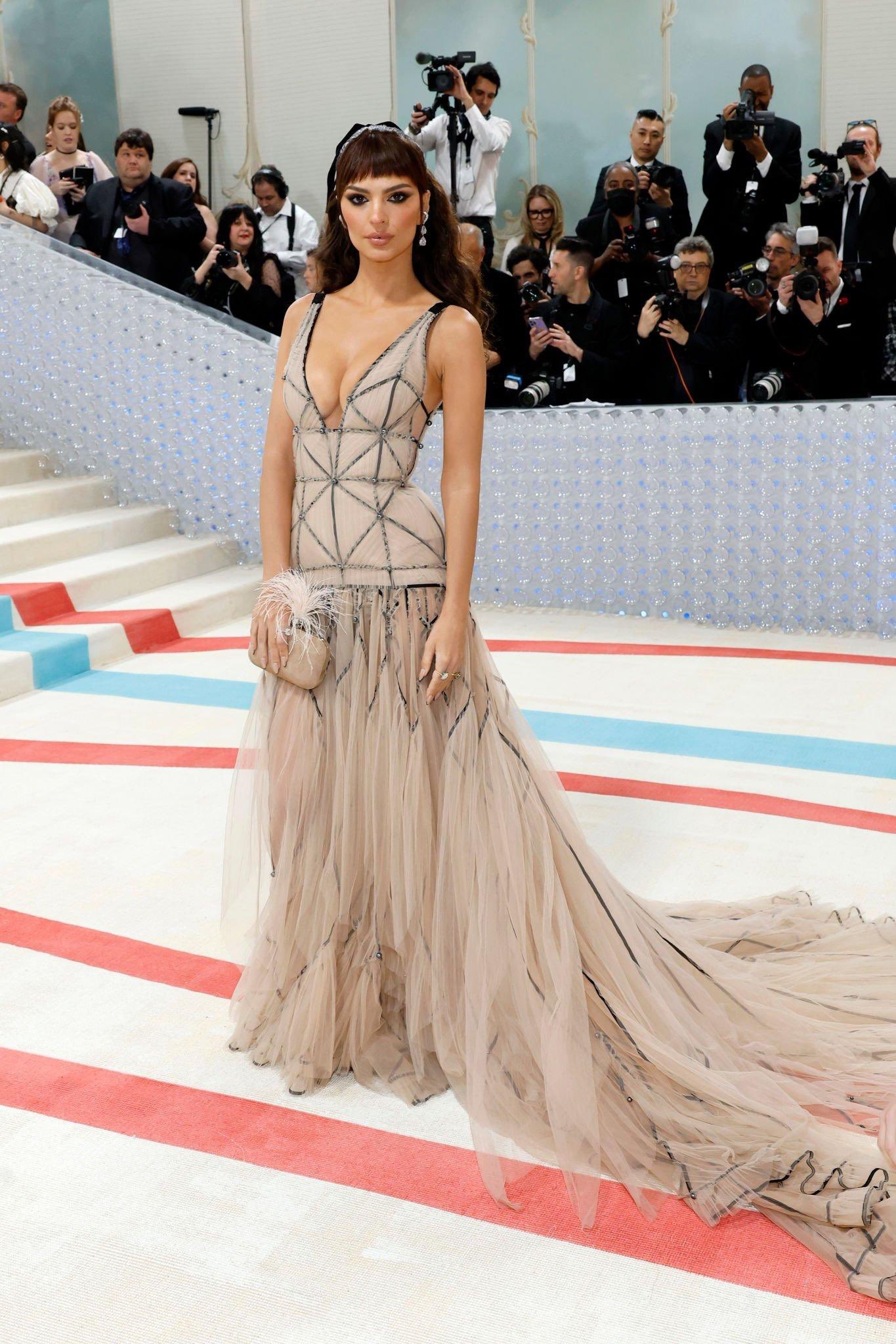 Emily Ratajkowski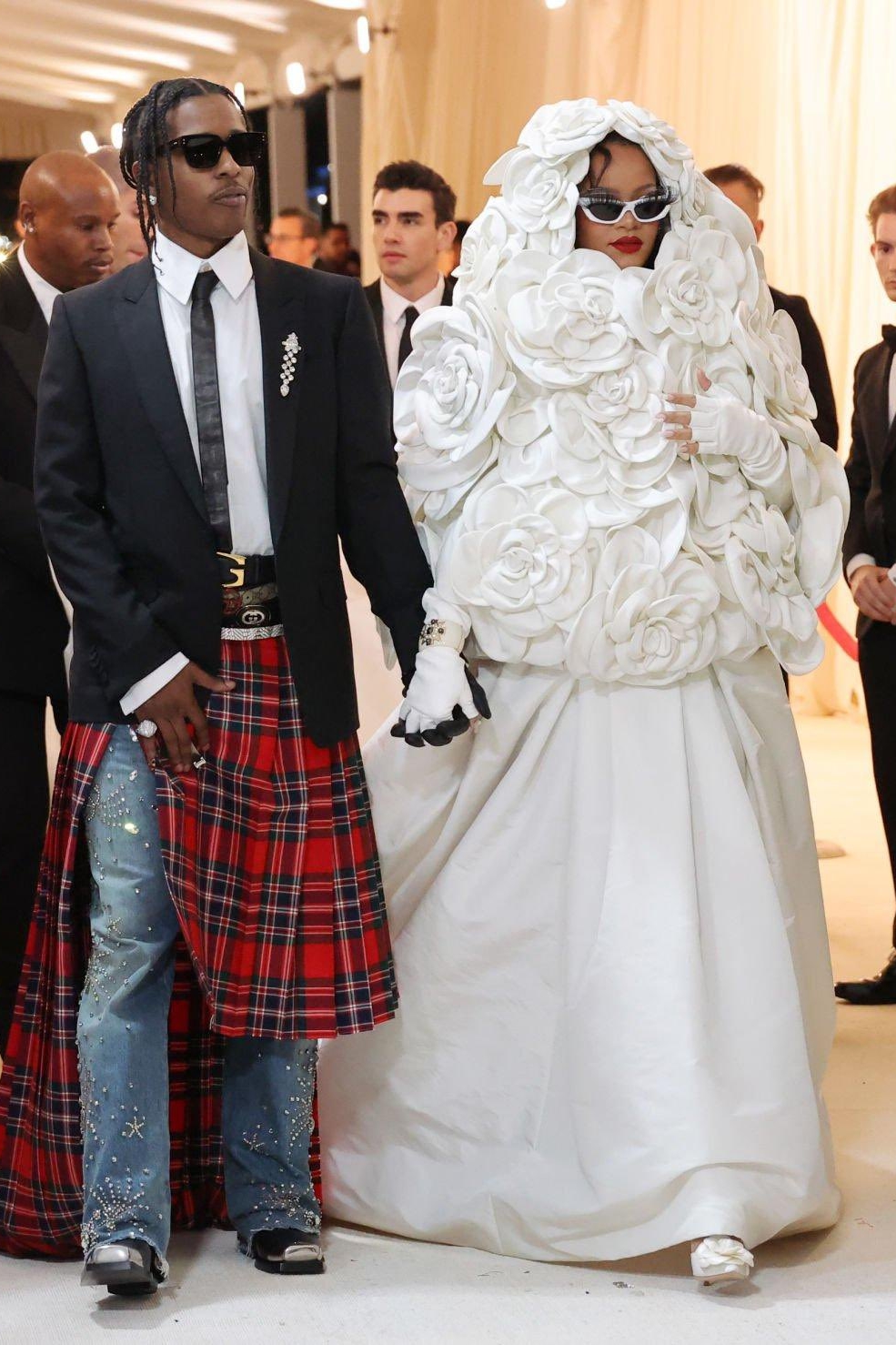 If you're looking for items similar to what you've seen, why not try out our image search tool on YOIT? Simply drop the image you have in mind, and YOIT will help you find similar items you might like. Give it a try!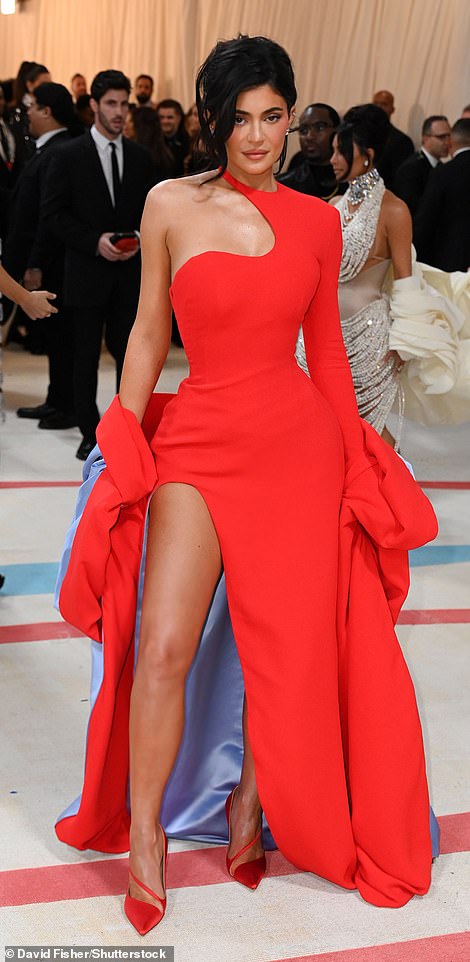 Kylie Jenner wore a crimson and blue gown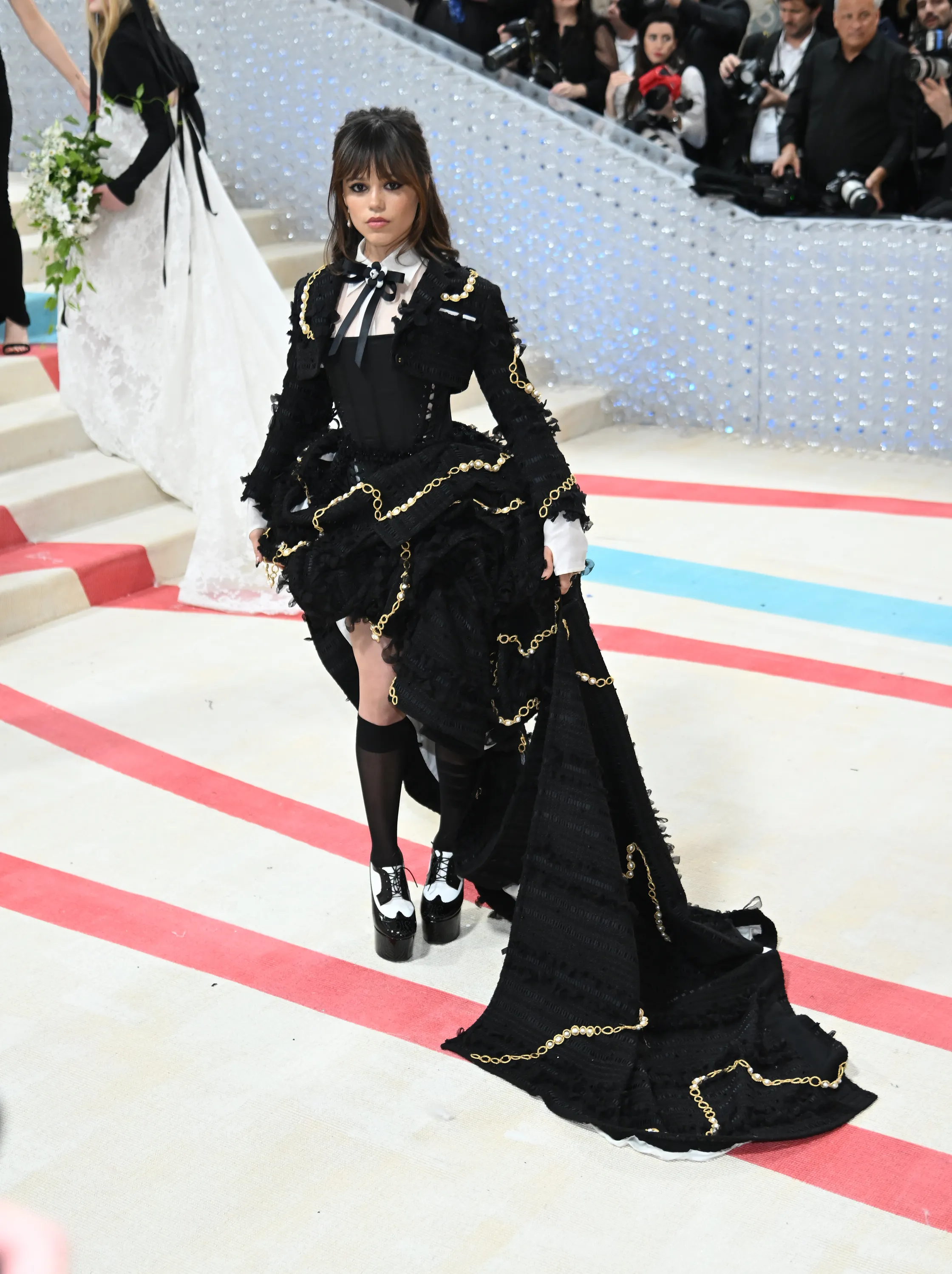 At the 2023 Met Gala, Jenna Ortega showed off a Wednesday Addams-inspired outfit, putting her own spin on the event's theme. – She wore Custom Thom Browne Dress
Wearing a stunning white gown, Irina Shayk stole the show at the 2023 Met Gala.
Elle Fanning, 25, turned heads at the Met Gala in a beautiful white lace dress with a bridal-inspired design.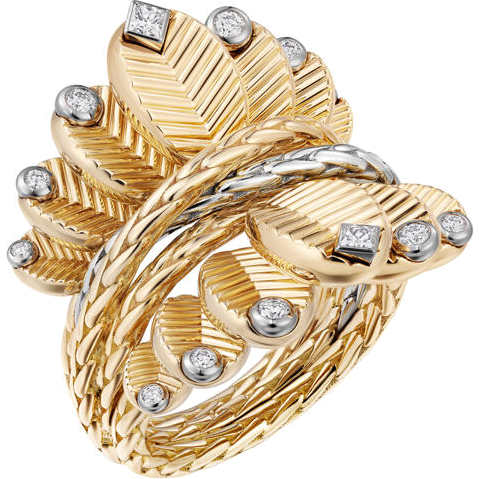 Cartier Grain De Cafe Ring in Yellow Gold, White Gold & Diamonds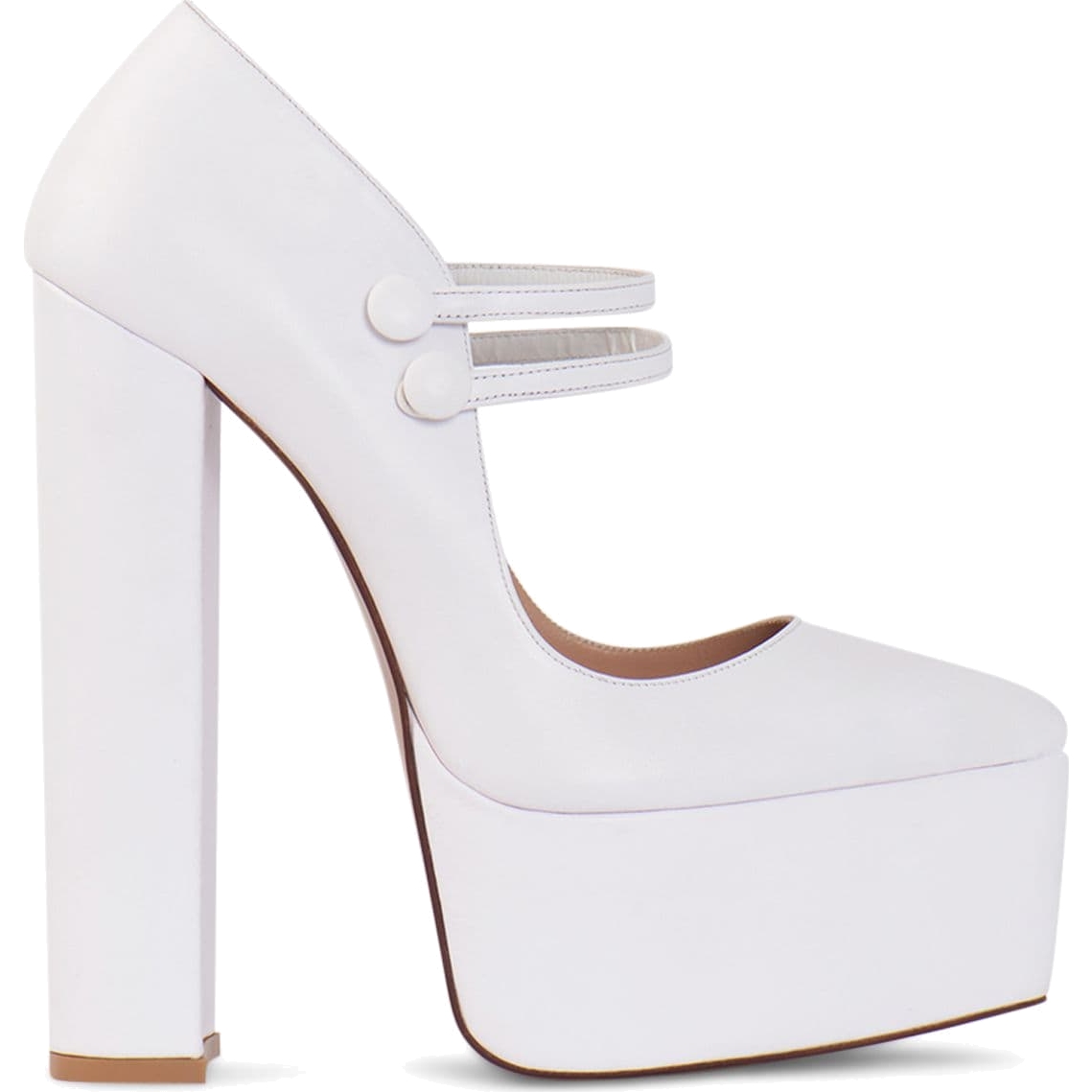 Andrea Wazen Double Jeu Platform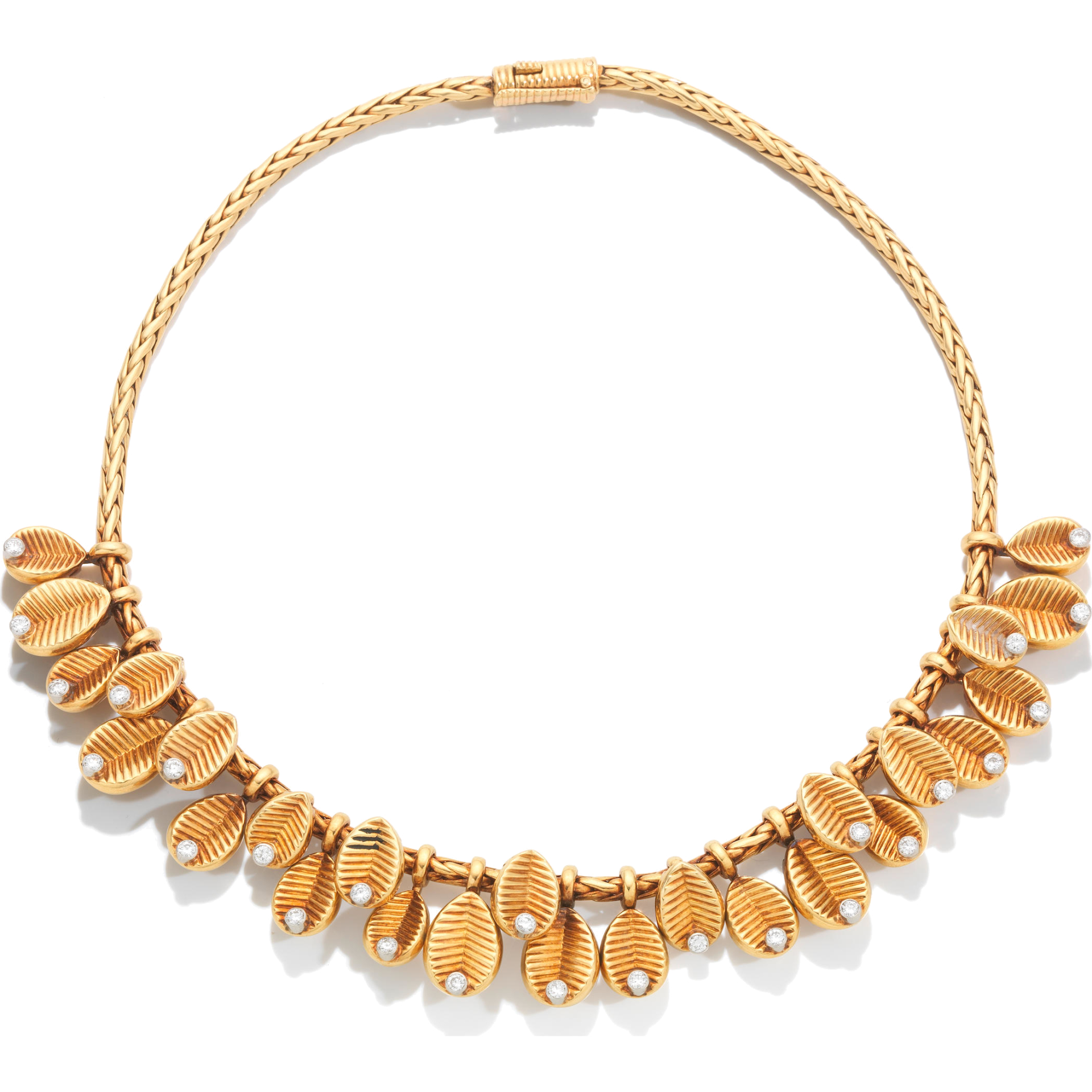 Cartier Grain De Cafe 1955 Necklace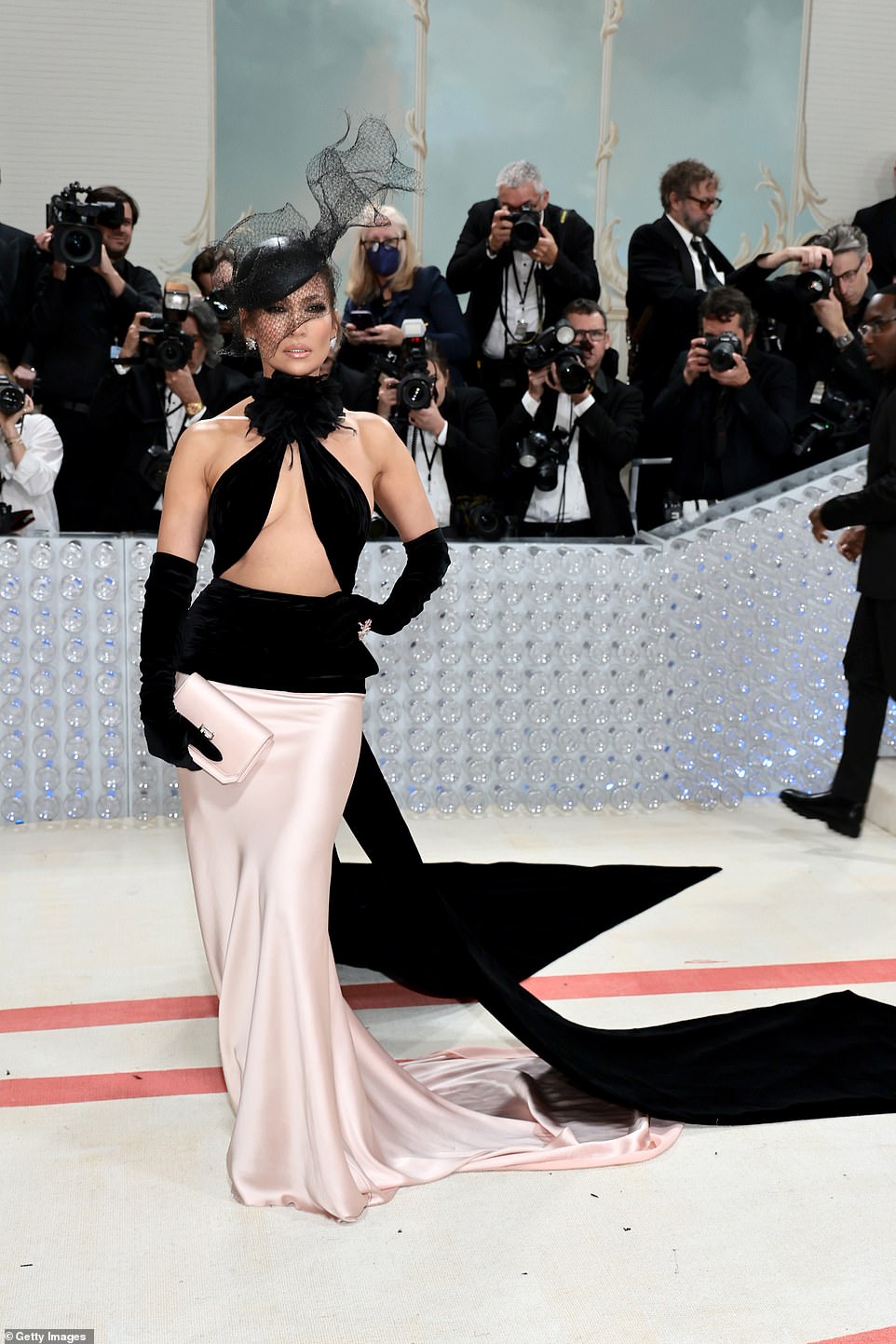 Jennifer Lopez donned a Ralph Lauren dress
Cardi B honored Karl Lagerfeld with her silver hair and a beautiful structured gown.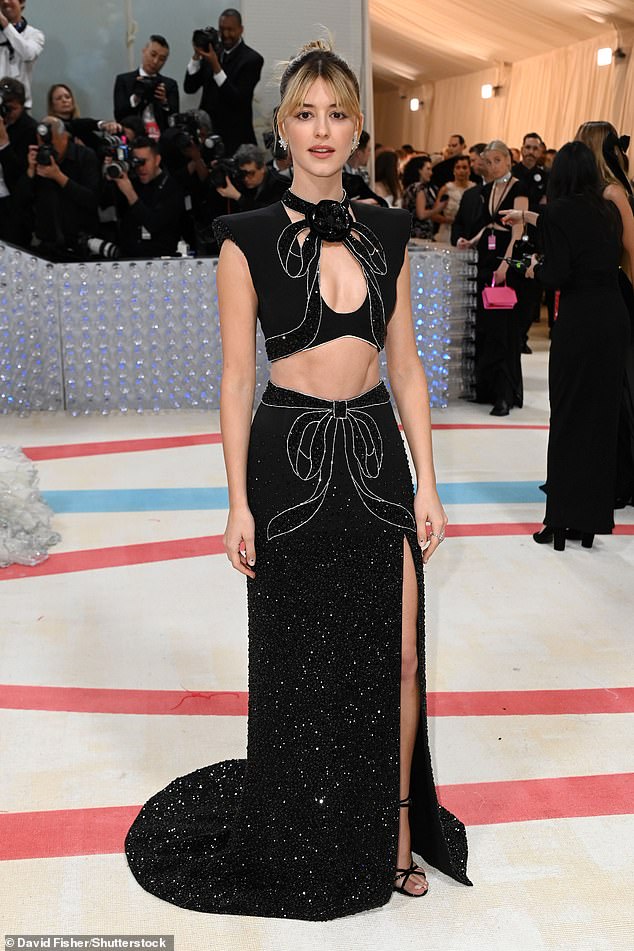 Daisy Edgar Jones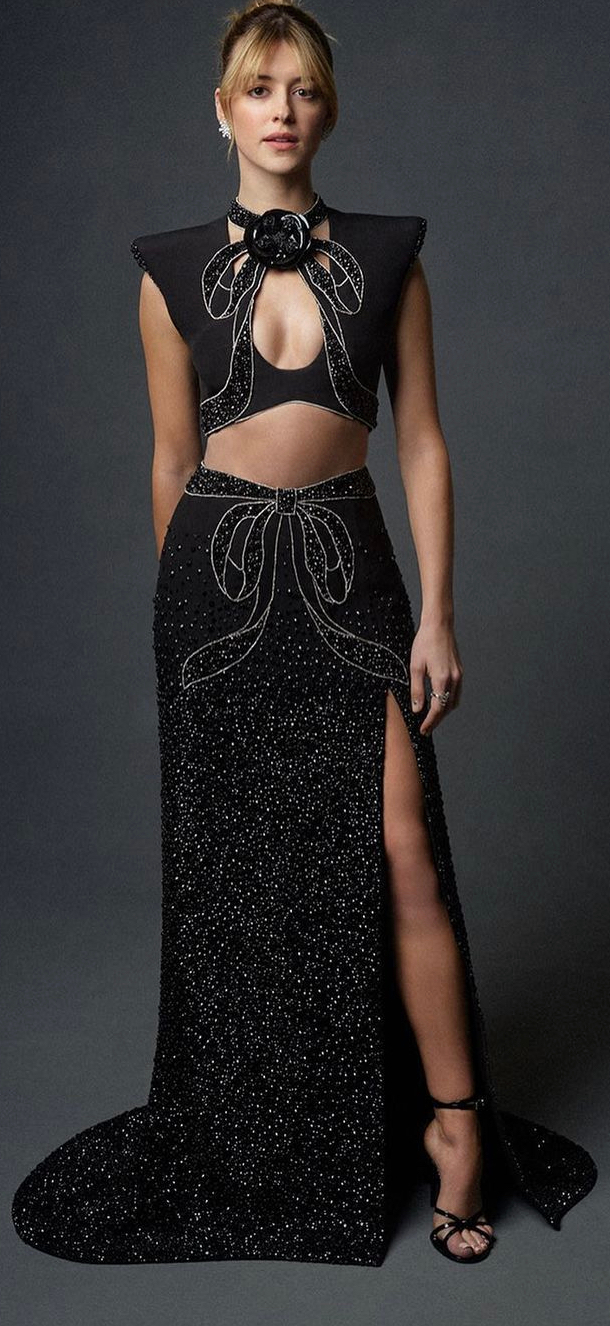 Gucci Custom Embroidered
Bucherer Fine Jewelry Soiree Earrings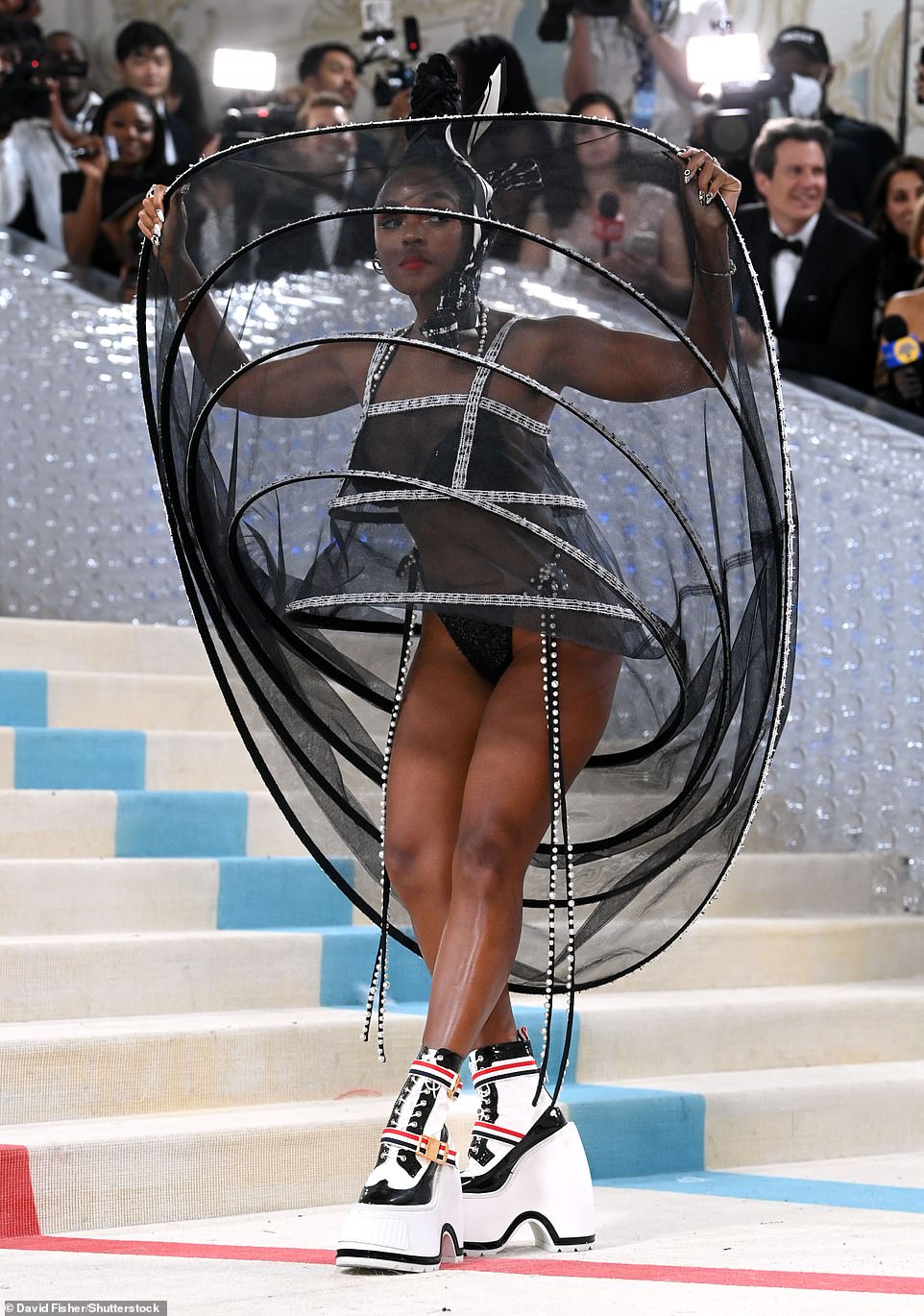 Janelle Monae's fashion-forward ensemble consisted of a leotard, a sheer hoop gown, and standout footwear.
Wearing a vintage Chanel outfit designed by Karl Lagerfeld and previously worn by Cindy Crawford, Margot Robbie made a stylish statement at the event.
Margot Robbie wore Chanel SS93 Couture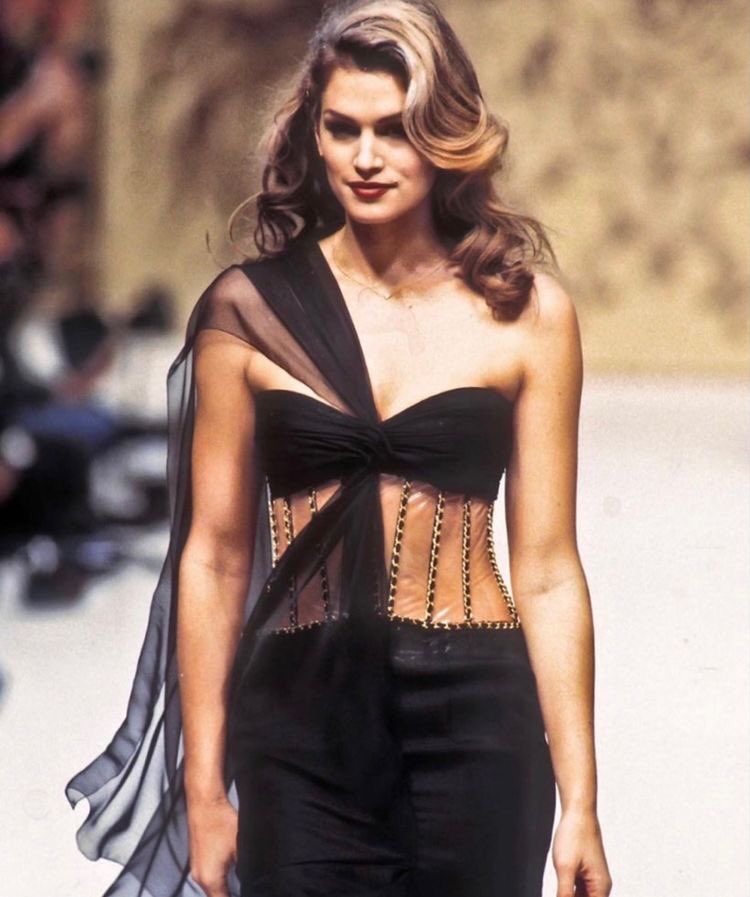 Chanel Spring 1993
Nicole Kidman and Keith Urban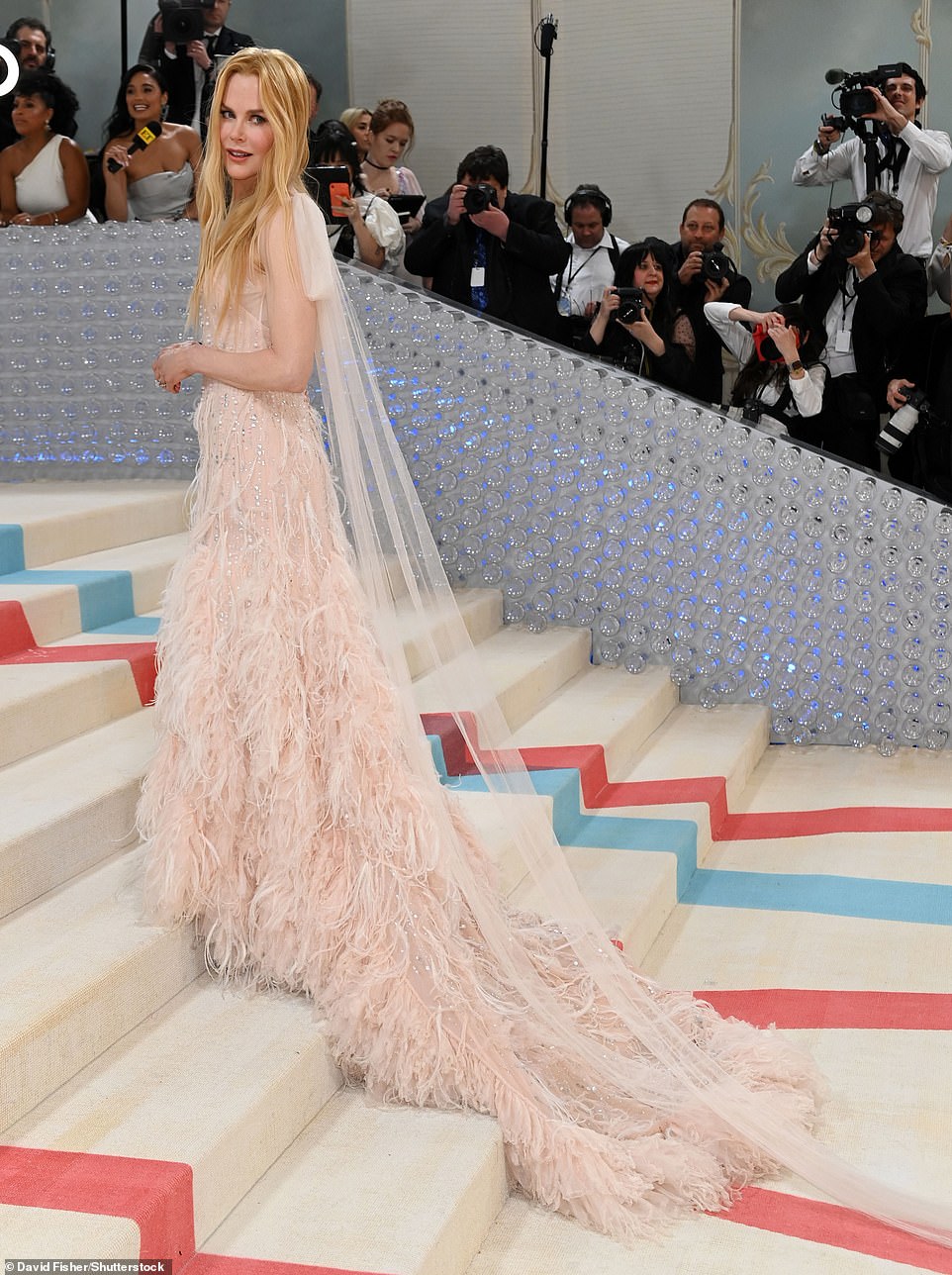 Nicole Kidman made a stunning entrance at the Met Gala in a pale pink sequined Chanel gown, complete with a dramatic feathered train.
Chanel Haute Couture Dress
Harry Winston Diamond Earrings
Billie Eilish and Finneas brought their signature style to the Met Gala, with both opting for dark and edgy outfits.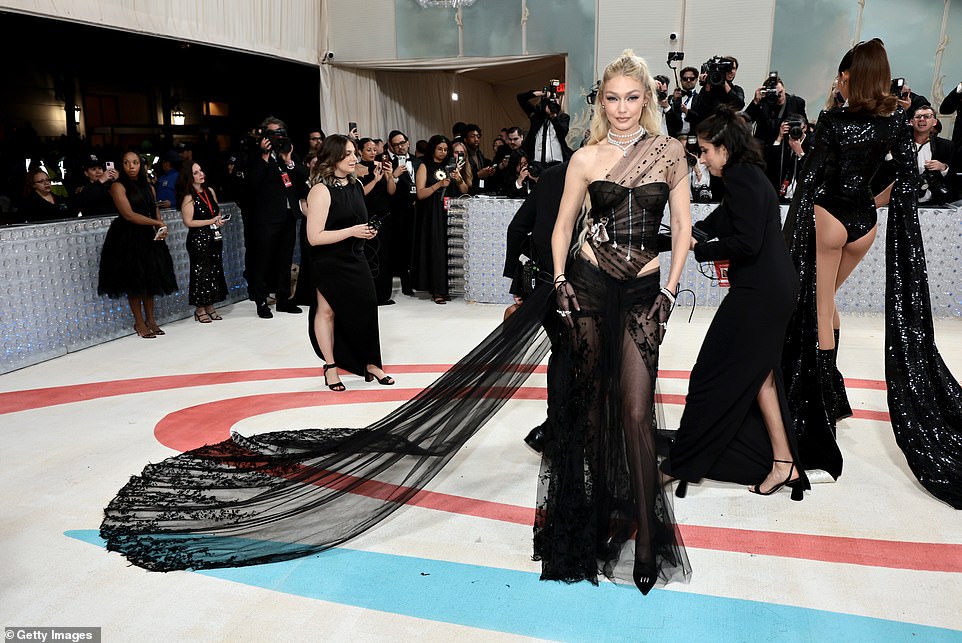 Wearing a sheer black bodice and skirt with a coordinating train, Gigi Hadid turned heads at the event.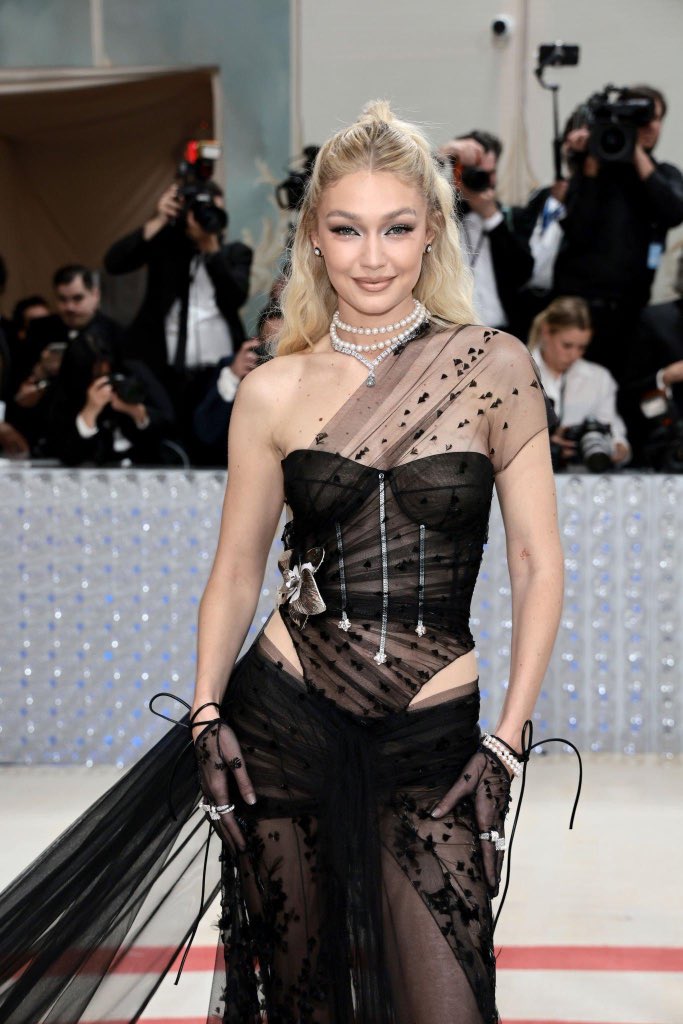 Rita Ora and her husband, director Taika Waititi, arrived together at the Met Gala.
Daisy Edgar-Jones, Angele and Rachel Brosnahan



Jessica Chastain donned a Gucci gown
Amanda Seyfried's Met Gala outfit was a risky, yet stunning, see-through minidress composed of layers of shimmering silver chains. At Met Gala May 1, 2023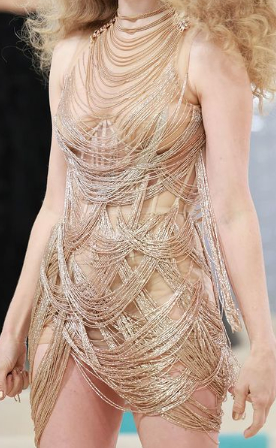 Oscar de la Renta Custom Gold and Platinum Draped Bugle Bead Embroidered Dress
Stuart Weitzman Nudistcurve Sandal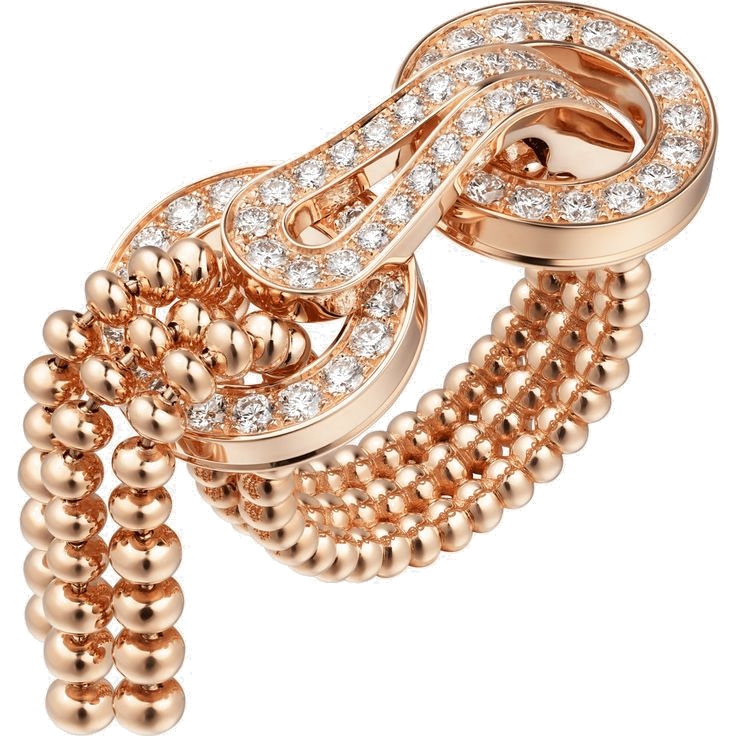 Cartier Agrafe Ring Rose Gold
Cartier Agrafe Earrings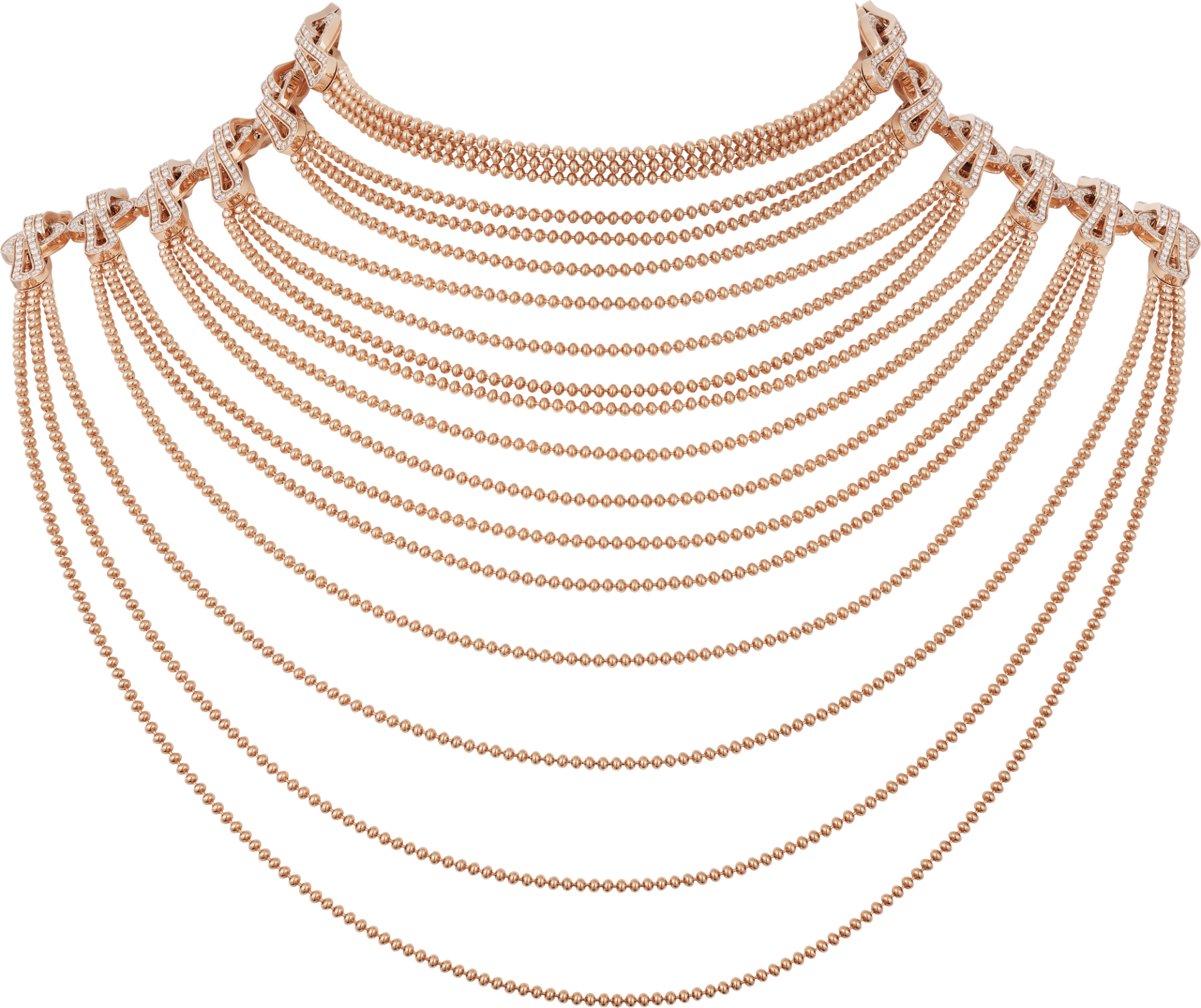 Cartier Agrafe Necklace
Alex Newell, Paris Hilton and Priyanka Chopra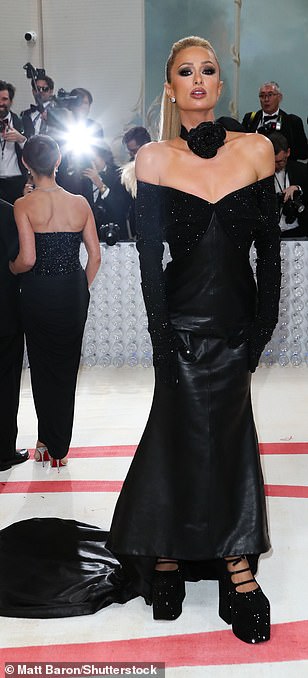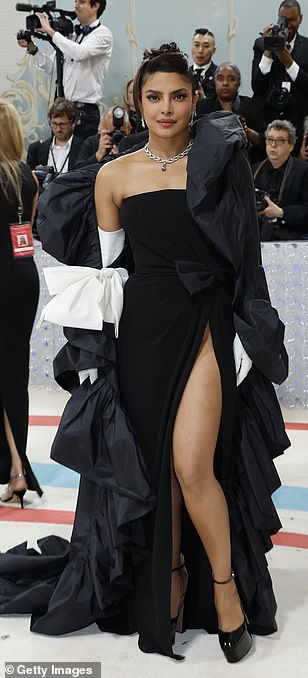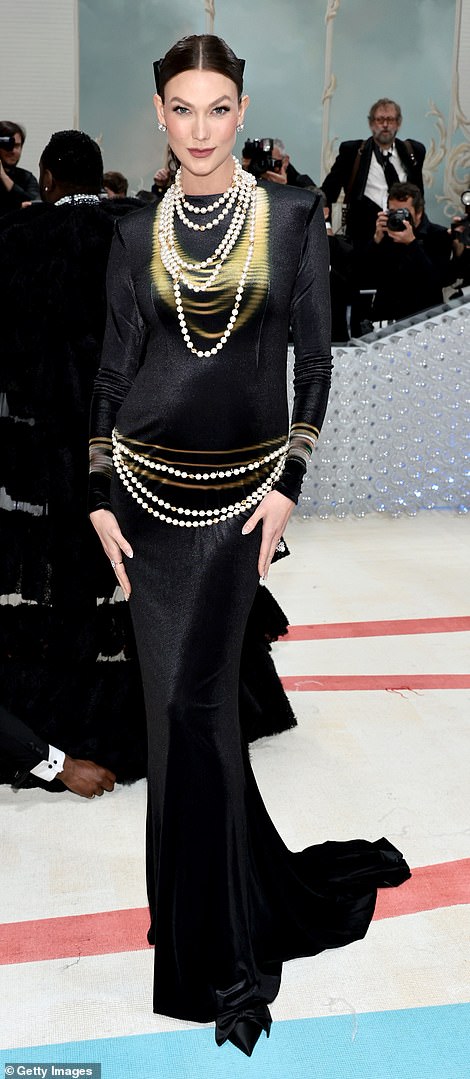 Karlie Kloss
Florence Pugh

Anne Hathaway donned a Versace dress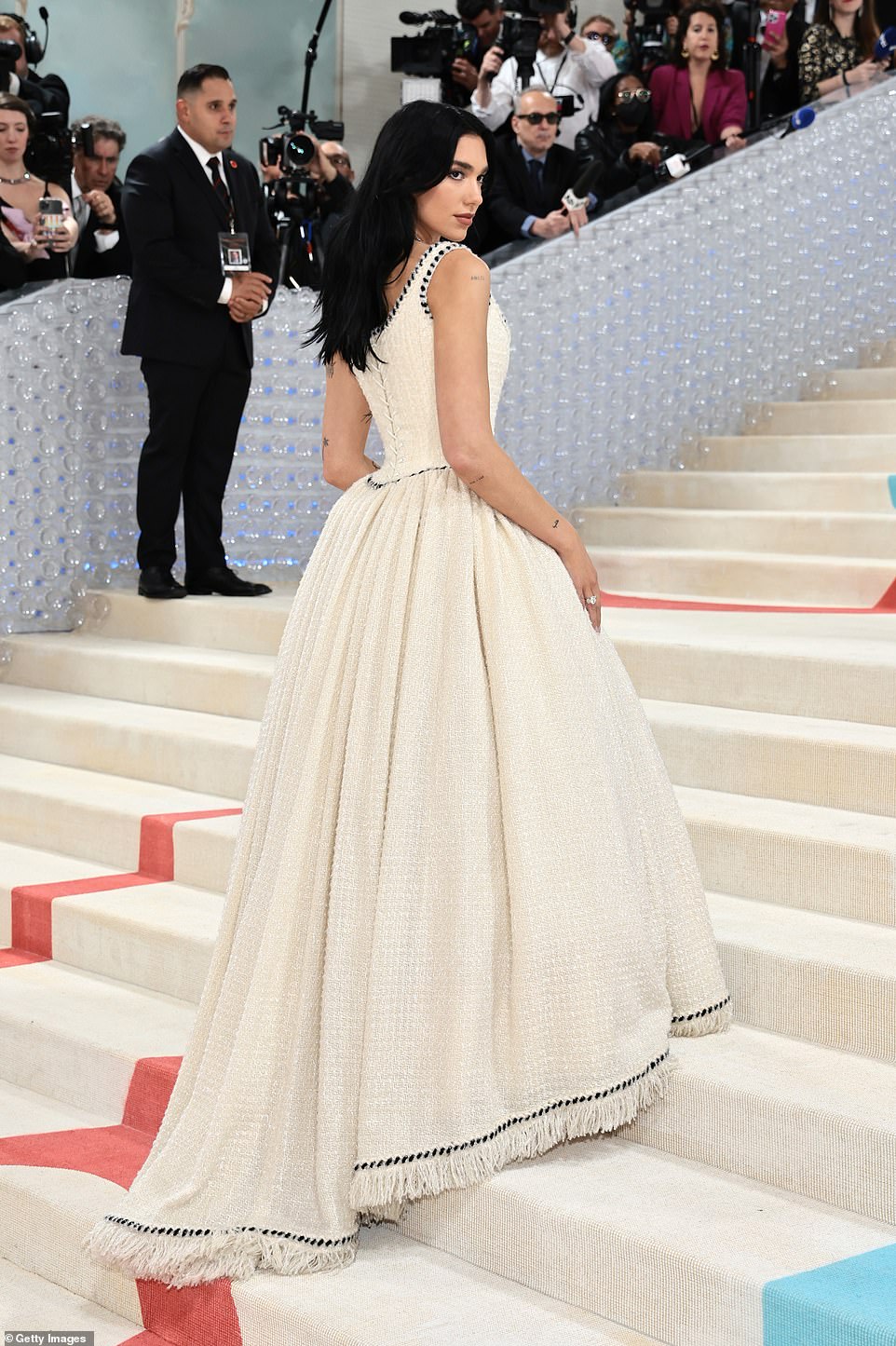 Dua Lipa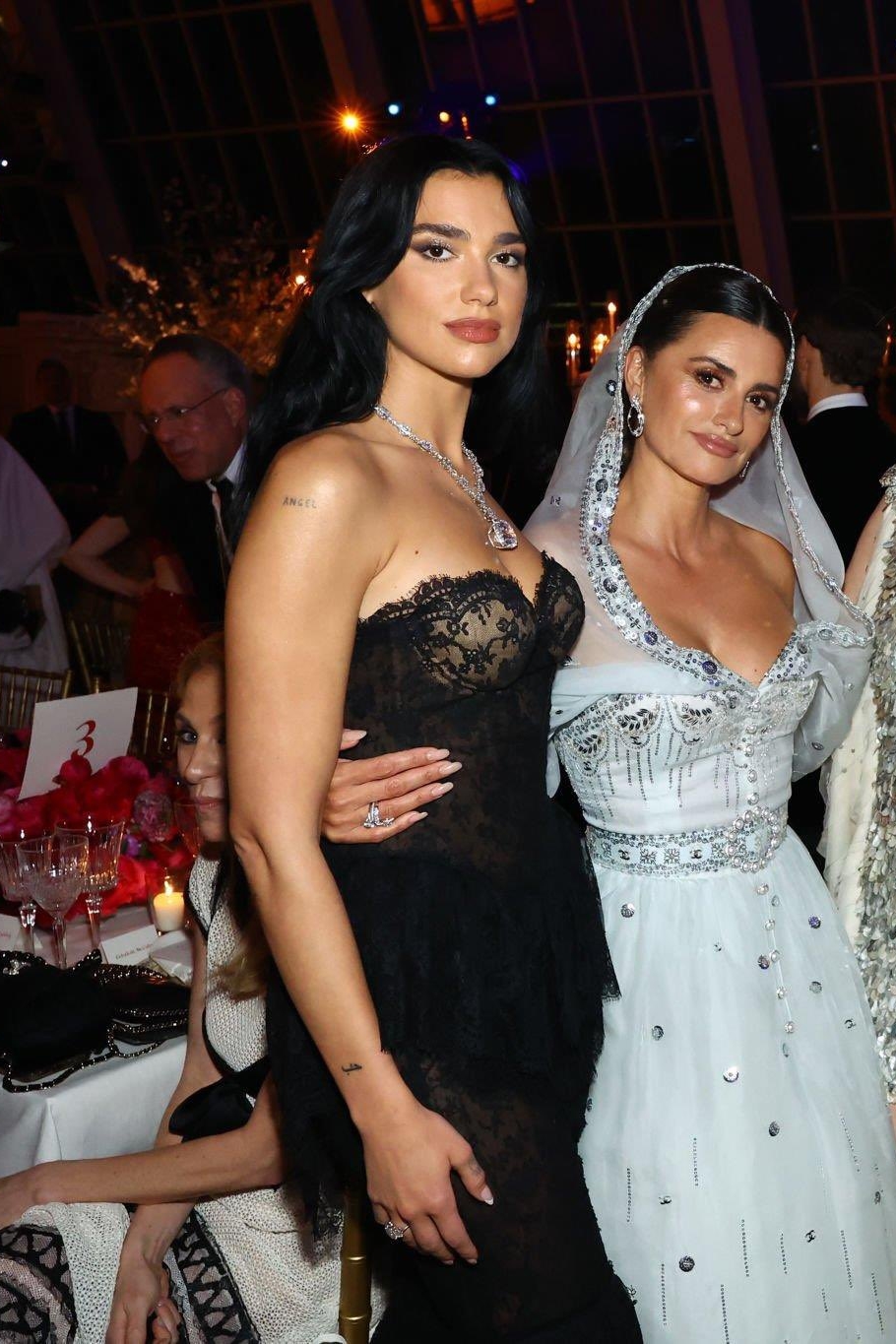 Dua Lipa wore Chanel Spring 1995 Couture Lace Dress @Met Gala May 1, 2023
Chanel Fall 1992 Bridal Couture Gown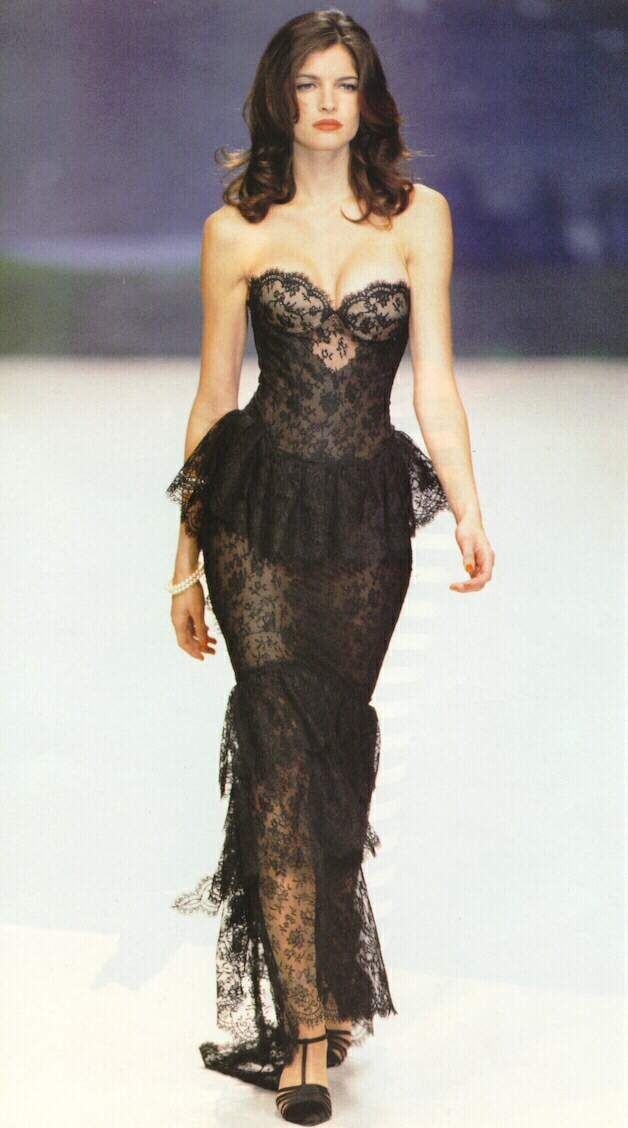 Chanel Spring 1995 Couture Lace Dress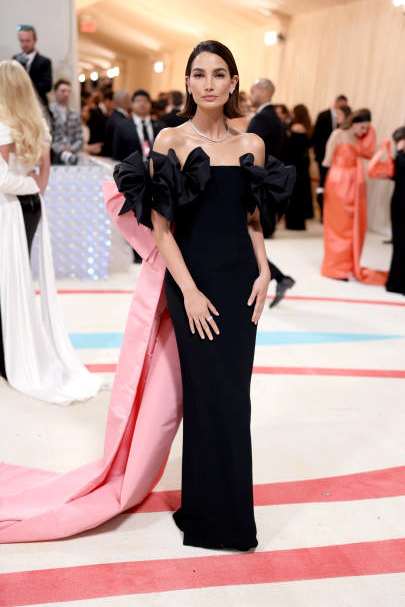 Lily Aldridge Met Gala May 1, 2023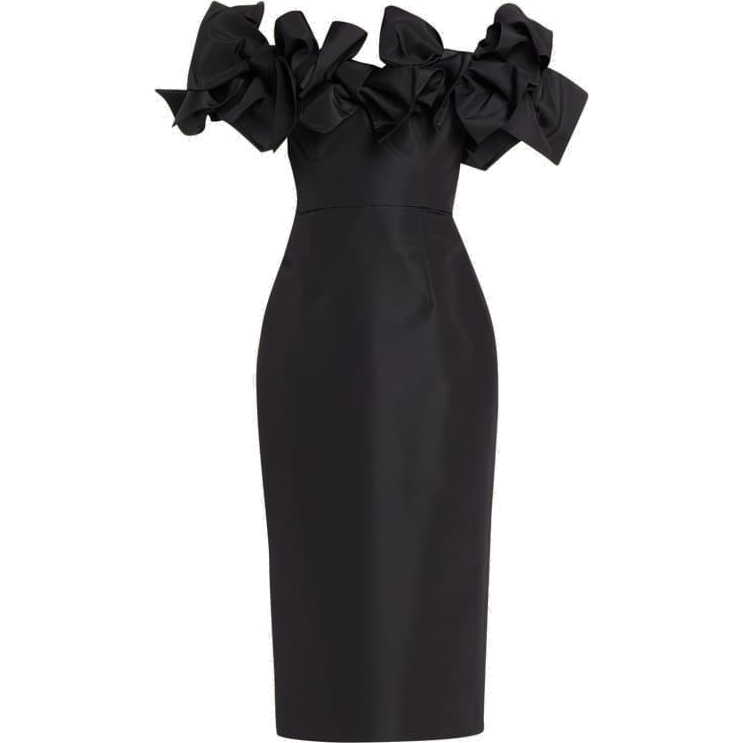 Oscar de la Renta Custom Dress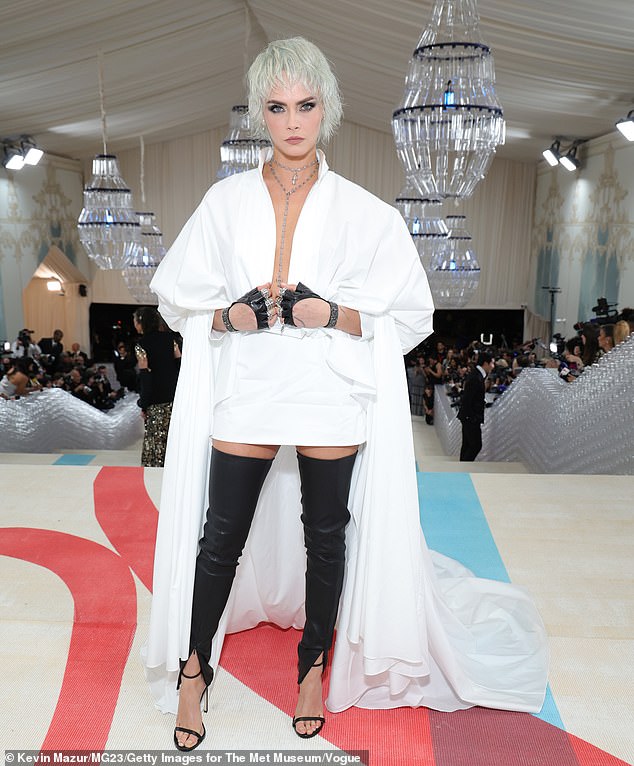 Cara Delevingne
Cara Delevingne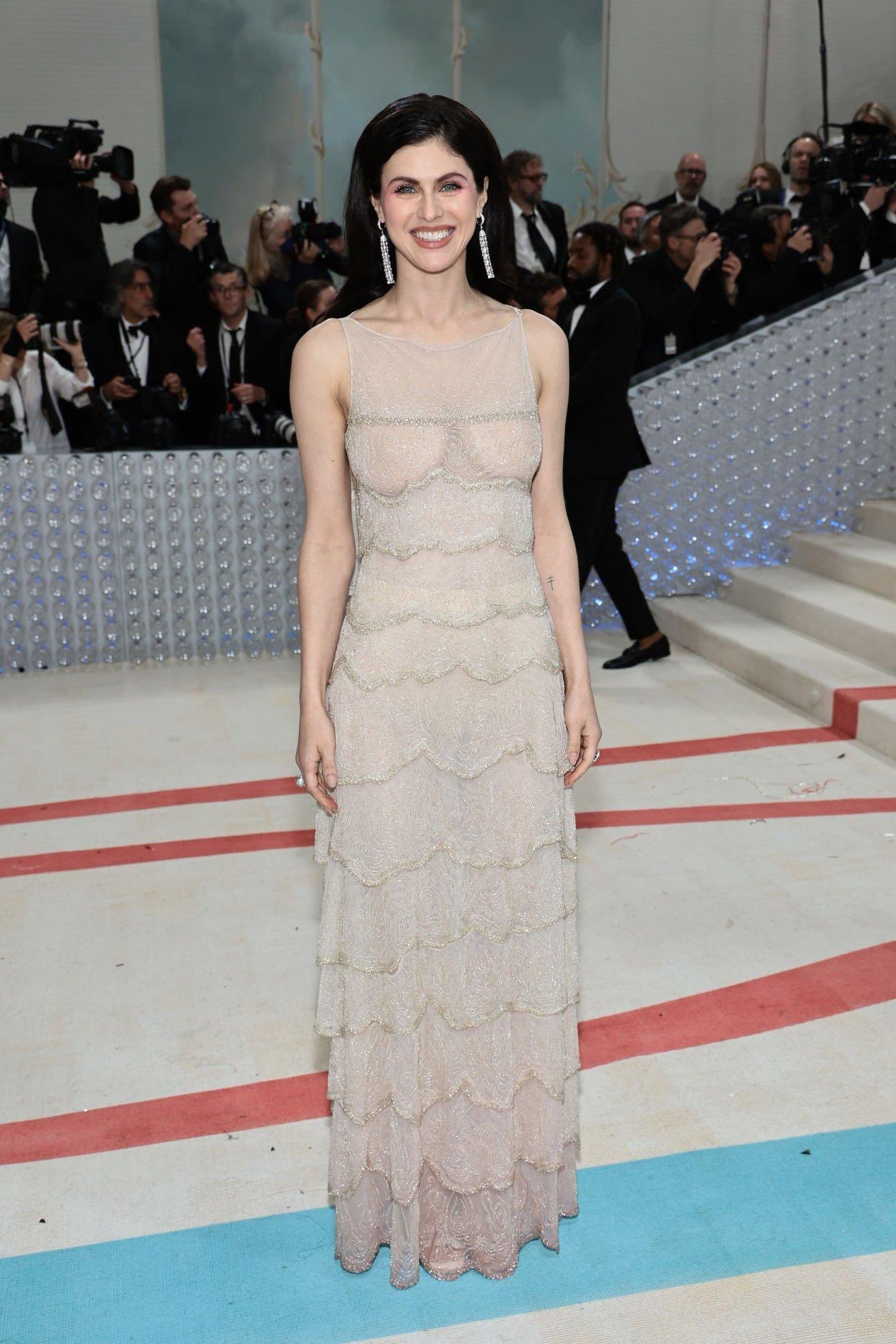 Alexandra Daddario Met Gala May 1, 2023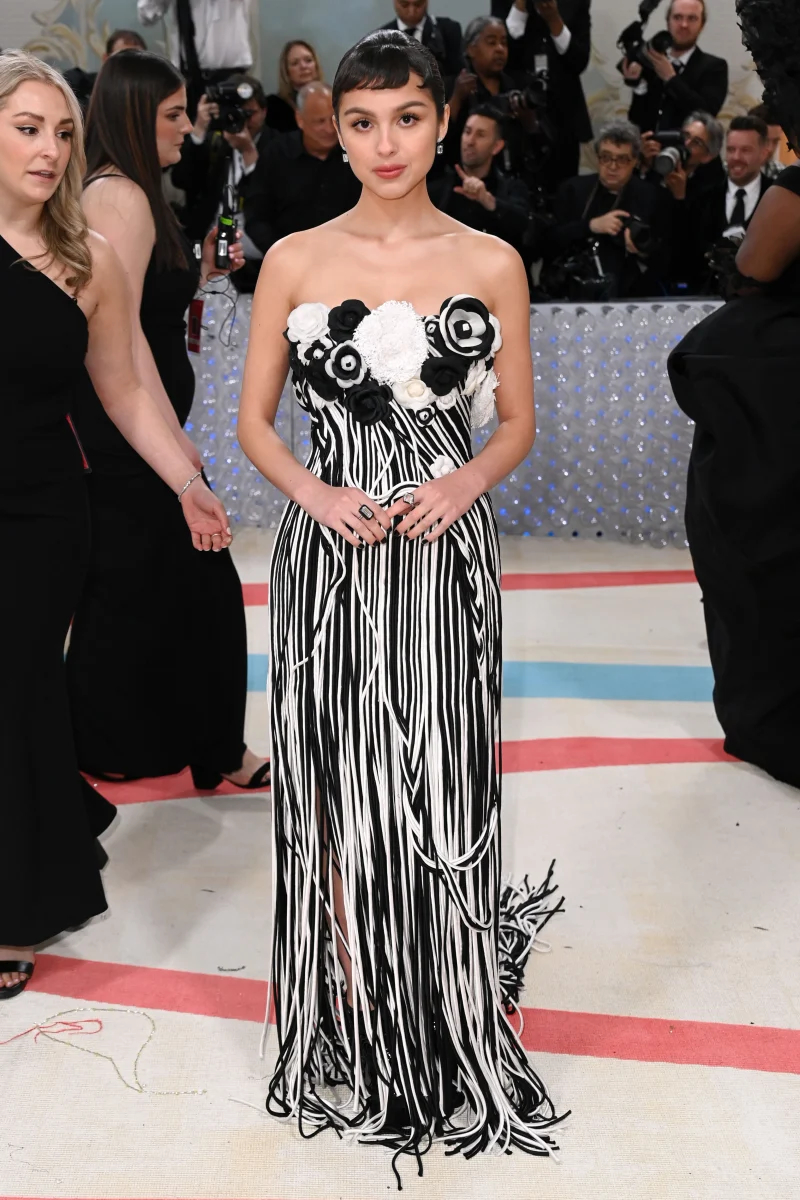 Olivia Rodrigo Met Gala May 1, 2023
Check back later for more information
Find Your Fashion Inspiration with YOIT's AI-Image Search Tool Looking for fashion inspiration but can't quite put it into words? YOIT's AI-powered image search tool makes it easy to find similar styles and items to what you have in mind. Forget endless scrolling through irrelevant search results – YOIT's technology understands the visual elements of an image and matches them to similar items from top brands and retailers. Whether you're searching for a specific piece or just browsing for new ideas, YOIT's image search tool is the perfect way to level up your fashion game. Try it out today and see the difference AI-search can make!