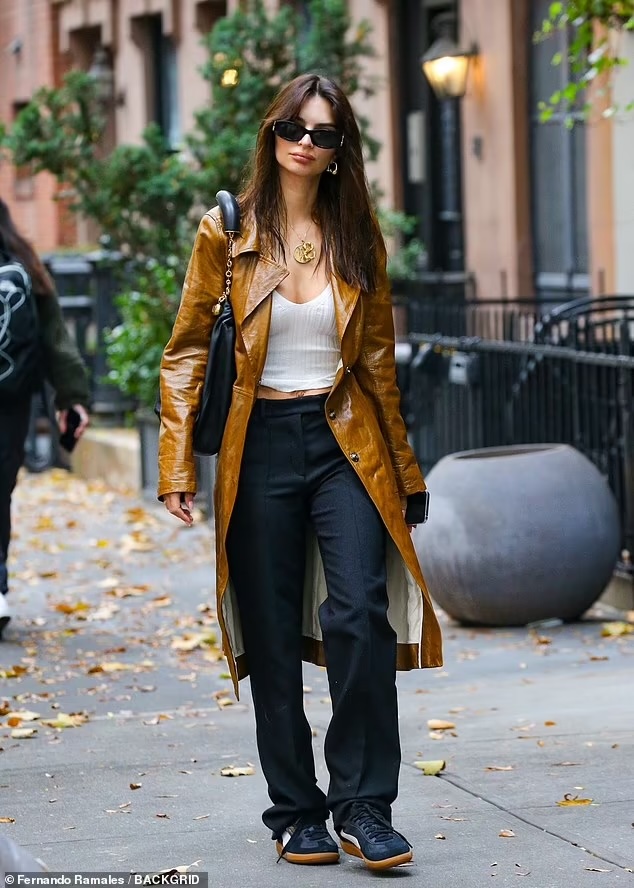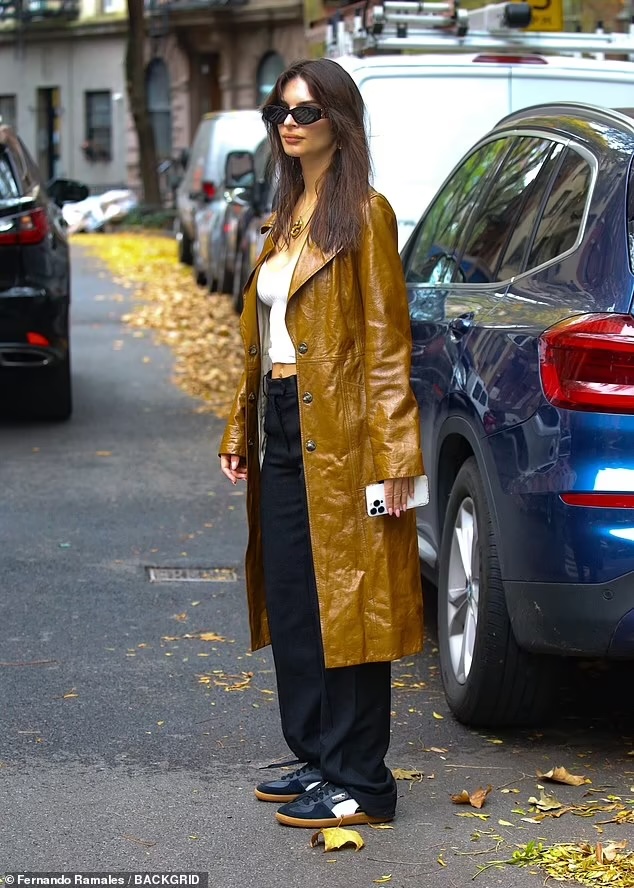 Emily Ratajkowski effortlessly exudes fall chic as she steps out of her NYC apartment. She embraces the crisp autumn air in a stunning Yves Salomon Tie-waist patent-leather trench coat that not only keeps her warm but also adds a touch of sophistication to her look. Complementing the ensemble, she opts for the stylish and comfortable Puma Palermo Leather Sneakers, perfect for navigating the city streets.
Her accessories are carefully chosen to complete the look. Emily carries the Loewe Medium Squeeze Bag, a fashion-forward statement that adds flair to her outfit. She shields her eyes with the elegant Miu Miu Glimpse Sunglasses, ensuring she's always in style. To add a personal touch, she wears the Gltinspired Gemini Medallion necklaces, showcasing her unique sense of fashion.
Emily's fall fashion choices are not only chic but also practical, making her a standout icon in the world of street style. Explore similar styles and accessories on Yoit and Starlists to create your own fabulous fall looks.
Explore Yoit's Starlists for Cold Weather: Stay Stylish and Cozy!