The allure of leather trench coats has surged, especially with the recent parade of celebrity street styles, affirming their prominence in the fall and upcoming winter 2023. Enter the world of leather trench coats, an escalating trend endorsed by a multitude of celebrities. This coveted fashion statement has seen a surge in popularity, notably within celebrity street styles and social media posts. Renowned figures like Rihanna, Emily Ratajkowski, Irina Shayk, Dua Lipa, Hilary Duff, Hailey Bieber, Kim Kardashian, and Kylie Jenner have gracefully showcased the versatility of leather trench coats, seamlessly merging streetwear chic with sophistication. As we witness a myriad of high-profile figures effortlessly donning this timeless fashion, it's clear that leather trench coats are the ultimate style statement. Join the trend and explore the epitome of chic fashion through Yoit's extensive collection. Discover more insights into the fashion world through Starlists' carefully curated selections, offering the trendiest, most current styles of each season. Dive into Starlists for a keen curation of seasonal trends, providing the latest and most sought-after styles.



1. Rihanna's Leather Elegance: Santa Monica Dinner, Nov 11, 2023
Rihanna's stunning leather trench coat at a Santa Monica dinner epitomized timeless elegance and style, setting a benchmark in street fashion.

Rihanna wows in leather trench coat as she grabs dinner in Santa Monica on Nov 11, 2023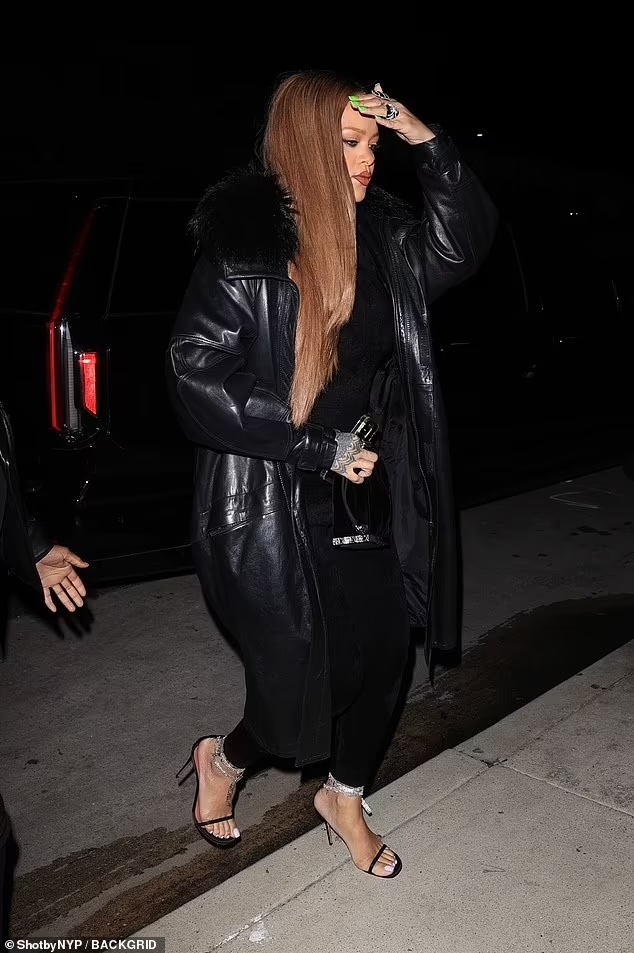 Rihanna wows in leather trench coat as she grabs dinner in Santa Monica
2. Emily Ratajkowski's Varied Leather Chic Styles
Emily Ratajkowski showcased the versatility of leather trench coats across diverse settings in NYC, effortlessly blending chic and sophistication. Explore curated pieces similar to her iconic looks on Yoit and Starlists, part of our Winter Edition, for a touch of timeless elegance.

3. Spotlight Style: Dua Lipa's 'Houdini' Listening Party Fashion Statement and the Allure of the Leather Trench Coat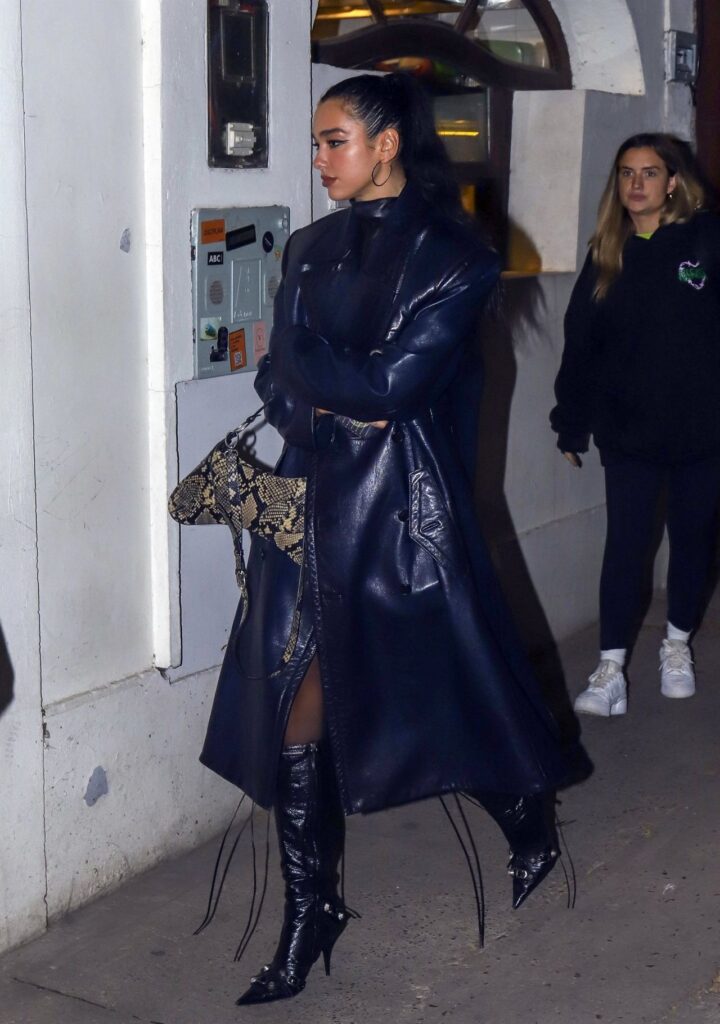 Dua Lipa Night Out Style – Buenos Aires 09/15/2022
Dua Lipa transformed London streets into a stage during the 'Houdini' listening party on Nov 9, 2023, captivating attention with her remarkable style, possibly including a leather trench coat. Her distinctive taste in fashion often incorporates leather trench coats, reflecting her versatility. Embrace this trend by exploring similar iconic pieces on Yoit. Dive into our Winter Edition curations on Starlists for more fashion inspiration.
4. Street-Chic Elegance: Irina Shayk's Bold Leather Trench Coat Statement and Where to Find Similar Styles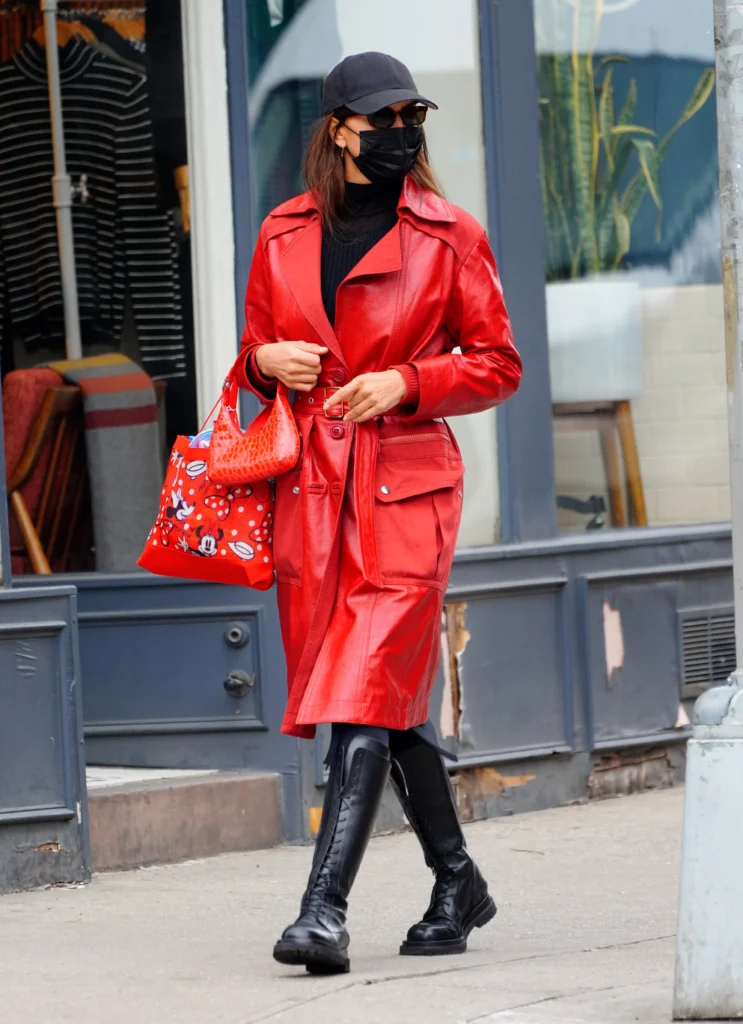 Irina Shayk Red Leather Trench Coat on 2021
Irina Shayk made a statement with an edgy leather trench coat while arriving at Tom Brady's NYC apartment on Nov 8, 2023. Her fashion-forward choice exuded sophistication, adding a bold touch to her streetwear.
5. Faux Leather Finesse: Hilary Duff's NYC Styling with Stand Studio's Malou Trench Coat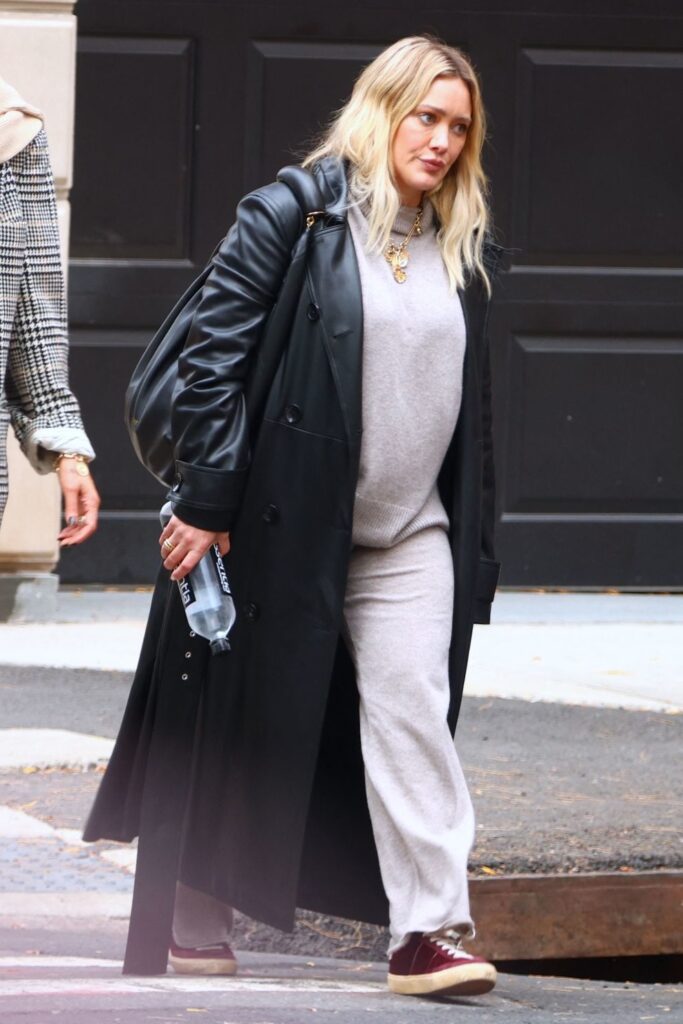 Hilary Duff New York City November 9, 2023
Hilary Duff donned the Stand Studio Malou Faux Leather Trench Coat in New York City on November 9, 2023, demonstrating the trendiness and elegance of faux leather trench coats.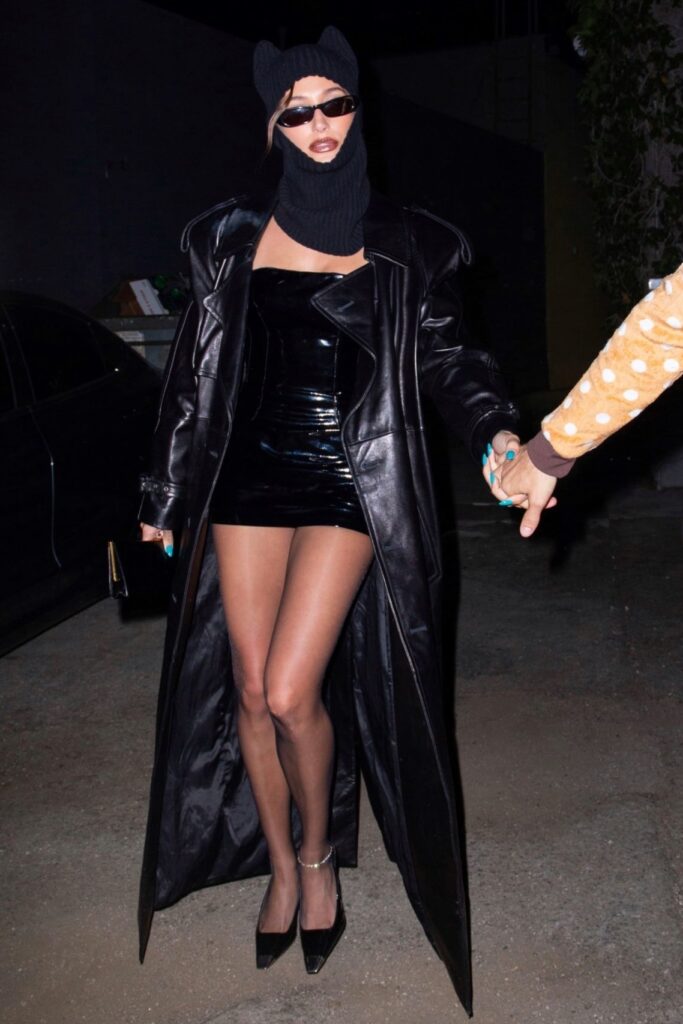 Hailey Bieber Instagram October 30, 2023
6. Hailey Bieber's Saint Laurent Belted Leather Trench Coat Affair
Hailey Bieber sported a Saint Laurent Belted Leather Trench Coat on her Instagram on October 30, 2023. Her choice exemplified sophistication and style, showcasing the timelessness of a belted leather trench coat.
7. Iconic Coats: Kim Kardashian's Diverse Outerwear and Kylie Jenner's Timeless Black Trench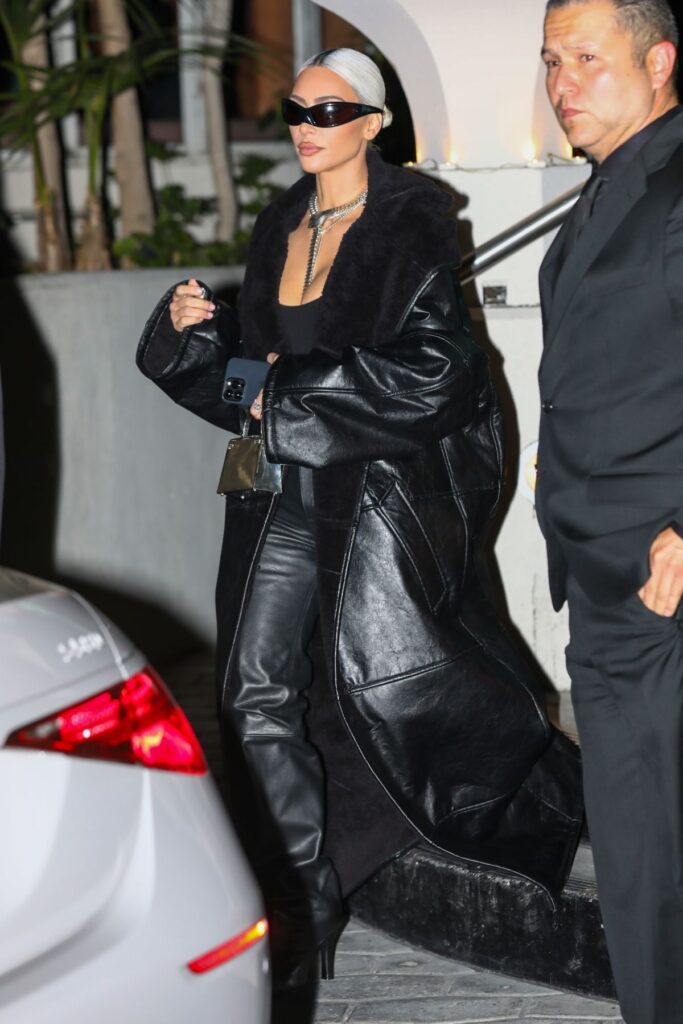 KIM KARDASHIAN Leaves Tiffany & Co Event at Sunset Towers in West Hollywood 10/26/2022

Kim Kardashian flaunted a Balenciaga Mycelium-Based Maxi Hooded Wrap Coat in West Hollywood on October 26, 2022. Moreover, her Instagram post on November 4, 2023, featured her in a Burberry Alligator Leather Trench Coat. Her fashion choices exemplify versatility and elegance.
kylie jenner at malika and khadijah haqq's 40th birthday
Kylie Jenner stunned in a black leather trench coat at Malika and Khadijah Haqq's 40th birthday celebration in March 2023. Her choice showcased elegance and sophistication, illustrating the timeless appeal of a black leather trench coat.
Kim Kardashian' Instagram on November 4, 2023
Burberry Alligator Leather Trench Coat
The fashion world is enamored with leather trench coats, notably adorned by top celebrities who effortlessly elevate their style. Witness the fusion of high-priced luxury with their unique pairings, as they match leather trench coats with varying shoe styles and bags, setting trends and inspiring fashion enthusiasts. Draw inspiration from these iconic looks and craft your personalized fashion statement. Use Yoit's detailed fashion search and hybrid image search to find alternative options, embracing your individual style. Starlists, your go-to for handpicked seasonal trends, guarantees access to the latest fashion ideas and timely selections.
Explore Yoit's Starlists for Cold Weather: Stay Stylish and Cozy!